It may be April, but this month's cookbook deals say there's still time to hunker down with bread and booze. On the romance side, there's a double deal for rom-com lovers with two Christina Lauren books on sale. Our April book deal picks on Kindle: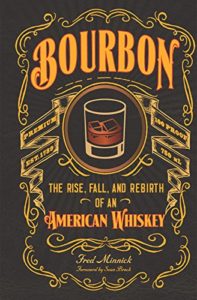 Bourbon: the Rise, Fall and Rebirth of an American Whiskey
Once and for all, America learns the likely inventor of its beloved bourbon.
Bourbon is not just alcohol — this amber-colored drink is deeply ingrained in American culture and tangled in American history. From the early days of raw corn liquor to the myriad distilleries that have proliferated around the country today, bourbon has come to symbolize America. In Bourbon: The Rise, Fall, and Rebirth of an American Whiskey, award-winning whiskey author Fred Minnick traces bourbon's entire history, from the 1700s with Irish, Scottish, and French settlers setting up stills and making distilled spirits in the New World through today's booming resurgence. ($2.99 on Kindle).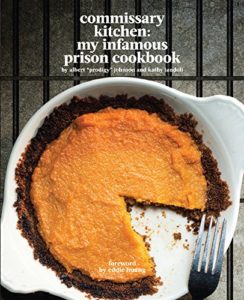 Commissary Kitchen: My Infamous Prison Cookbook
East Coast rapper Prodigy, of Mobb Deep, was on Rachel Belle's Your Last Meal podcast a few months ago, talking about the day-to-day during his three-year prison term. In his free time, he worked out and cooked, as best he could on commissary. If you've ever been curious about prison cuisine, or prisine, check out the podcast. ($2.99 on Kindle).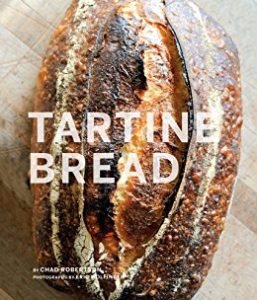 Tartine Bread comes from a man many consider to be the best bread baker in the United States: Chad Robertson, co-owner of Tartine Bakery in San Francisco, a city that knows its bread. To Chad, bread is the foundation of a meal, the center of daily life, and each loaf tells the story of the baker who shaped it. He developed his unique bread over two decades of apprenticeship with the finest artisan bakers in France and the United States, as well as experimentation in his own ovens. Readers will be astonished at how elemental it is. A hundred photographs from years of testing, teaching, and recipe development provide step-by-step inspiration, while additional recipes provide inspiration for using up every delicious morsel. ($2.99 on Kindle).
ROMANCE: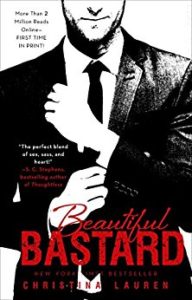 Beautiful Bastard, the book that started it all.  Includes a two chapter sneak peek at Christina Lauren's next book, Dating You/Hating You – and that's enough to grab it at this price!
Whip-smart, hardworking, and on her way to an MBA, Chloe Mills has only one problem: her boss, Bennett Ryan. He's exacting, blunt, inconsiderate–and completely irresistible. A Beautiful Bastard. 
Bennett has returned to Chicago from France to take a vital role in his family's massive media business. He never expected that the assistant who'd been helping him from abroad was the gorgeous, innocently provocative–completely infuriating–creature he now has to see every day. Despite the rumors, he's never been one for a workplace hookup. But Chloe's so tempting he's willing to bend the rules–or outright smash them–if it means he can have her. ($1.99 on Kindle).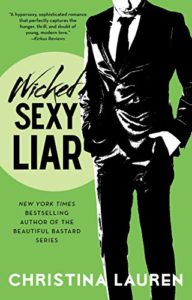 Wicked Sexy Liar (Wild Seasons #4)
London Hughes is very content to surf daily, tend bar, hang out with her group of friends, and slowly orient herself in the years after college. Everything's going great and according to the non-plan.
For his part, Luke's been on hookup autopilot for so long that he rarely ever pauses to consider what he's doing. But after an amazing time with London, he realizes that he hasn't been moving on from a devastating heartbreak so much as he's been drifting to wherever—and whomever—the current takes him. With London he wants more. Every relationship involves two people…plus their pasts. And as much as she enjoys her fling with Luke, when London learns about his past—more specifically, who's in it—everything becomes the brand of complicated she strives to avoid. It's up to Luke then to change some things in order to try and ensure he's not something she'll outright avoid as well. ($1.99 on Kindle).
 # # #