About the DailyWaffle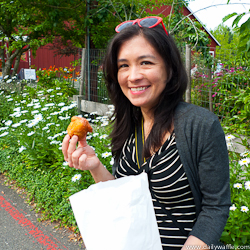 DailyWaffle is focused on modern home cooking, sharing seasonal discoveries and food you'd really make and eat. Written by Michelle Jenkins (hey, that's me!), a Southern California native now living in the Pacific Northwest, the DailyWaffle reflects the foods and foodways of a half-Japanese kid whose first kitchen burns came from fried chicken and scrambled eggs, who loves California best, and who, despite the Pacific Northwest's best efforts, doesn't cook or eat salmon.
Email me at michelle[AT]dailywaffle[DOT]com.