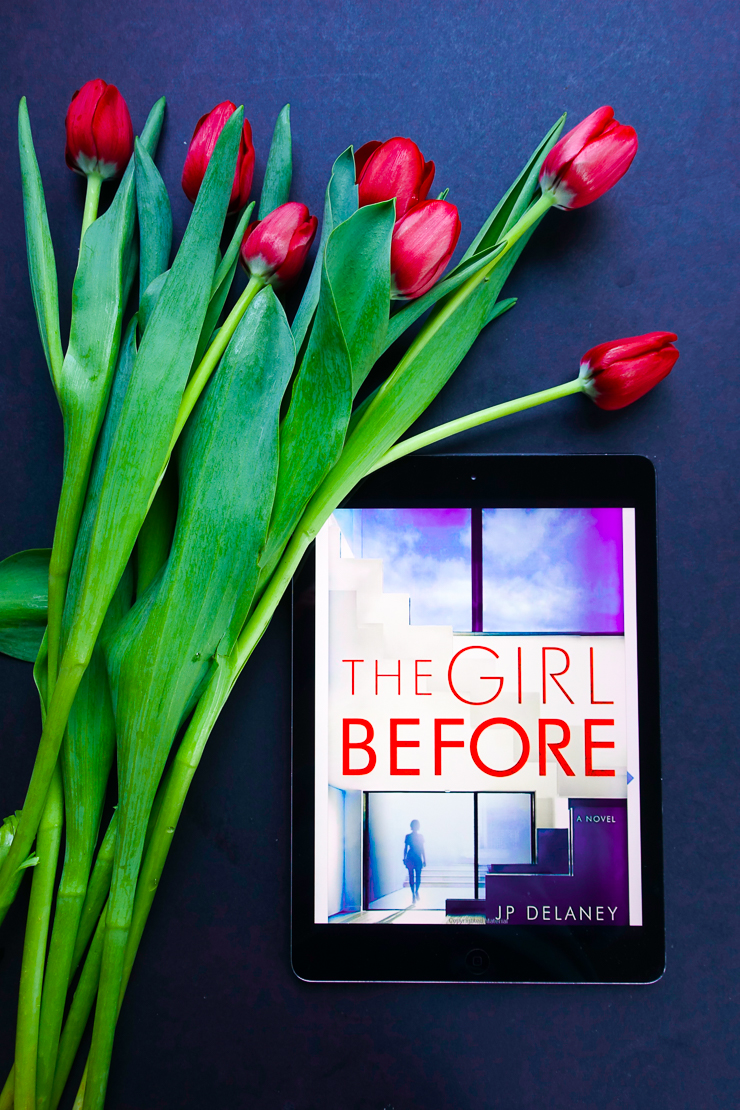 **ARC provided by the publisher via NetGalley in exchange for honest review**
The Girl Before is a thought-provoking psychological thriller with a whisper of techno-sci-fi. It's tempting to compare it with other books with "Girl" in the title, but if anything, it's more like Girl on the Train meets Black Mirror. The book's deliciously unlikeable main characters are broken in different ways, looking to the unusual house at One Folgate Street to impose the artistic ideal on their actual lives. Like One Folgate's rental application, the Girl Before leads you down a twisty, turny path that'll leave you thinking about the gaps between real and ideal, and what you believe versus what's true about yourself. 4 stars.
****************
What would you be willing to do to live in a gorgeous, modern, minimalist house by an award-winning architect? A house, not with just modern conveniences, but technology that controls everything from unlocking the doors to tracking your activity to help you be the best possible version of yourself? A house tended to by a cleaning service and a gardener. Just fill out a 35-question application, and sit down for a yea/nay interview. What would you be willing to sacrifice? Possessions? Relationships? Morality? Would it matter if someone died there? Would you lie to get it?
In The Girl Before, JP Delaney has constructed a thought-provoking novel with deliciously unlikeable characters. It's Girl on the Train meets Black Mirror. Manipulators, liars and sociopaths whose paths cross all because of One Folgate Street, an exquisitely designed house of aspirations that doesn't quite fit into its neighborhood. Don't bother looking for someone with whom to relate, or identify or sympathize (gaw, it's so refreshing to skip that.)  Emma and Jane, the house's two residents, fall into bed with the hot architect (separately), leading you to think maybe it's him who's going to turn out to be the baddie. But just you wait. The road to finding out who's up to what is hardly a straight stretch of highway.
I kept expecting the story to veer off into a sci-fi-ish direction, given the architect's belief in using architecture integrated with technology to build a different kind of society. Even in some moments, it seems like it could be a HAL9000 situation —  "Oh my god, the house is possessed by the computer!" but thankfully it's not. It's merely a device to demonstrate that even a house that's tricked out to see everything, is just as unreliable and susceptible to manipulation as its occupants. And in fact, it's that technology that makes One Folgate a magnet for deception. Tell the computer system what it wants to hear and everything comes back online.
With twists and turns, each character's true nature is revealed and ultimately you'll be surprised who the baddie is in this one.
One of the things I loved about the book was the reveal of the questions in the rental application. The positioning tells or reinforces something about either Emma or Jane. And at the same time, I found myself wanting to click the radial buttons, wanting to know if I was One Folgate material.  What was the right answer to "Would you sacrifice yourself to save ten innocent strangers? What about 10,000? Whatever you choose you'll find yourself thinking about the gaping hole between what you think you should say and what you really think. Aside from the mechanics of the story itself, this is what makes the Girl Before stick with you after you've finished the last page.