Feast Portland is here! You have one last chance to take off work on Friday afternoon and get tickets for the Friday Grand Tasting. Can't do it? There IS still a way you can get a taste of Feast Portland. Back for its second year, the FeastFabCollab series pairs participating artisans and chefs to create one-of-a-kind items. Available at select New Seasons Markets and other locations around Portland,  portion of proceeds from FeastFabCollab items will be donated to Partners for a Hunger-Free Oregon.
I'm most looking forward to the Stumptown + Alma Chocolate Whipped Mocha bar. Think of it as a sophisticated 3 Musketeers with a mocha center. I mean, c'mon, right?  Scroll down for a complete list of this year's FeastFabCollab items, plus a Feast-special Salt & Straw ice cream flavor, inspired by Portland's local flora.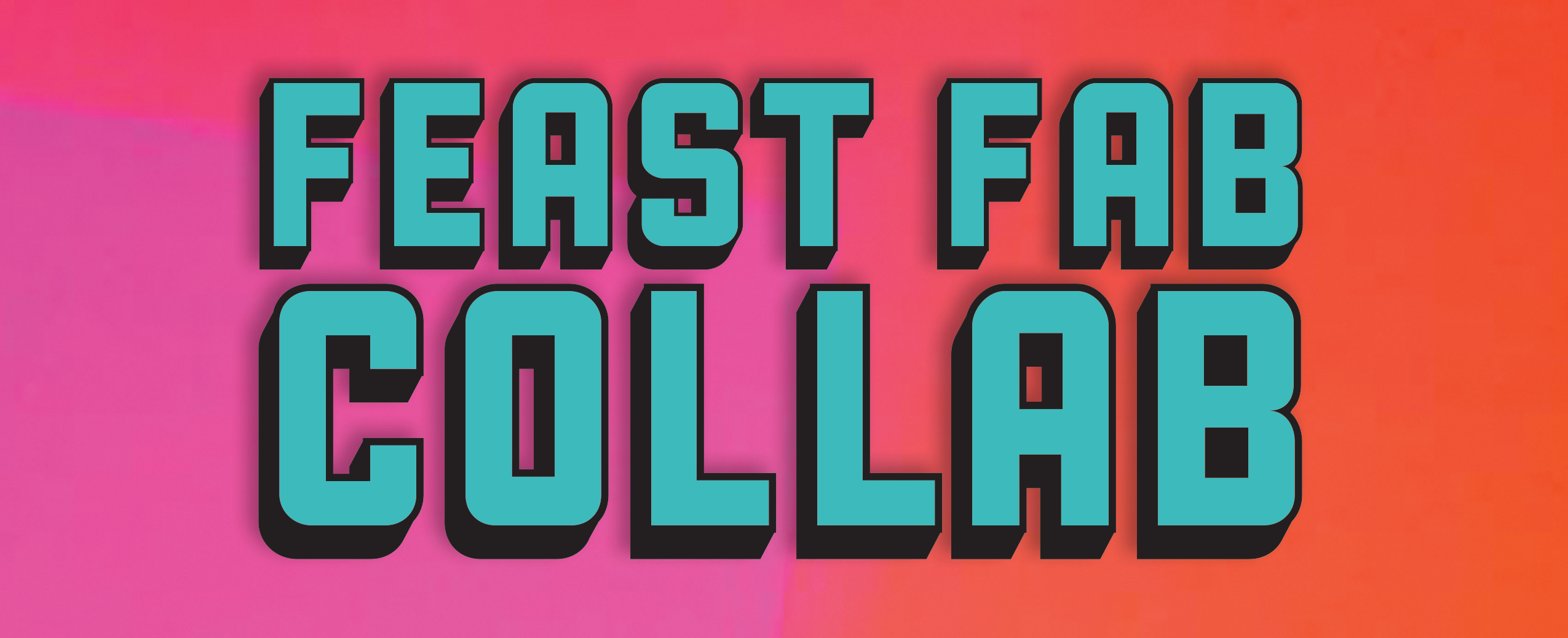 Stumptown Coffee Roasters + Alma Chocolate Whipped Mocha bar
The Stumptown + Alma Whipped Mocha Bar is essentially a sophisticated three musketeers bar with a creamy mocha center, dark chocolate shell and a sprinkle of finely grown Stumptown coffee.$5.99 retail. Sold in Alma stores, select Stumptown stores, select New Seasons Market locations and available online.
New Seasons Market + Hopworks Urban Brewery "Farm To Feast" Fresh Hop Saison

Brewed for Feast in collaboration with New Seasons Market, Hopworks wanted to make a beer highlighting relationships between sustainable farmers, brewer, and retailer. This Saison uses 300 pounds of fresh Centennial hops from Crosby Hop Farm, spelt, and Salmon-Safe malted wheat and barley from Mainstem Malt. 6.5% ABV / 40 IBUS. Available: $5.99 retail, 22 oz bottle. Sold at select New Seasons Market locations.
Seattle's own Chef Tom Douglas + Smith Teamaker BLEND: No.190 Arbequina Oolong Tea
A creamy and nutty oolong balanced with soft citrus notes, perfect with any meal, teatime or even steaming dumplings. A blend of high grown Taiwanese oolong scented with Oregon Olive Mill Arbequina olive oil and Italian bergamot.
$15.99 retail for 15 Sachets. Sold at the Smith Teamaker shop and select New Seasons Market locations.
Olympia Provisions + Tillamook Cheddar Cheese Sausage
Olympia Provisions' classic frankfurter, made with pure pork shoulder and smoked over hickory and maple, is studded with melty pockets of Tillamook Sharp Cheddar.
Suggested retail – $10.25/lb. Sold in select New Seasons Market meat counters and prepared foods sections throughout September.

Olympia Provisions + Full Sail Beer Bratwurst
100% pork sausage flavored with white pepper, ginger, and nutmeg and a heavy pour of Sessions beer. Suggested retail – $9.65/lb. Sold in select New Seasons Markets through September.
Chef Nina Compton + QUIN Mango Chili Lime Dreams Come Chew
s
A fruity, chewy candy inspired by New Orleans Chef Nina Compton's childhood memories of eating fresh mango on the beaches of St. Lucia. Available: $10 retail, 15 pieces/box. Sold at QUIN in Union Way (situated between Burnside and Stark) at 1025 SW Stark St and quincandy.com.
Salt & Straw + Portland International Airport Portland Rainwater and Spruce Tips Ice Cream 
This Douglas fir and spruce needle infused scoop features Oregon rain and ocean water and a hazelnut bark brittle made with Cocanu's grey bar. Pre-packaged single scoop cups will be available at PDX airport's Tender Loving Empire and the Country Cat locations as well as at Salt & Straw's Portland scoop shops.