I'm a pumpkin Grinch this year. Before it was even October, I un-veganized a pumpkin cake with pecan streusel from Veganomicon (it was delish!), but now, even piles of gorgeous gourds aren't doing it for me.  I just can't get on the pumpkin bandwagon.
Trader Joe's is rockin' the pumpkin products big time – granola, toaster pastries, macarons, cereal bars, pumpkin spice coffee and tea, croissants, waffle mix,  even pumpkin body butter. You name it, they've got it. You can't hit a food blog and not see a pumpkin recipe of some sort.  And yet, I'm not inspired.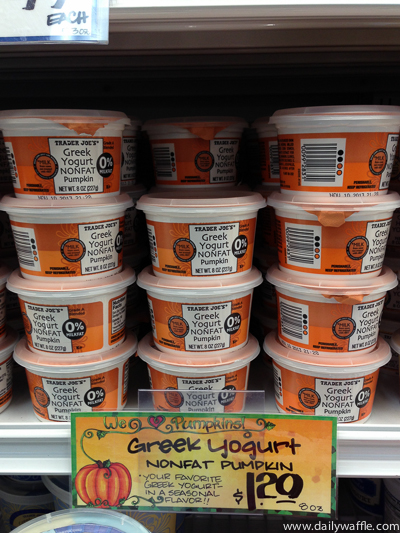 It's too much of a good thing. I picked up some pumpkin cereal bars (the goo wasn't actually pumpkin-y, just sweet and maybe a little spicy). I made a pumpkin banana smoothie now that the peaches are all but gone, but let's not fool ourselves, it's not like drinking pumpkin pie. At this point I'll probably hold out until Thanksgiving.
I do have to admit, I'm intrigued by those macarons. Anybody tried them?
Am I in mourning for summer? Hell, I may be in mourning for fall. I want not-dark-at-6am. I want crisp mornings and sunny afternoons. I want grapes and roasted chickens and glasses of wine enjoyed in the waning evening sun. I want California.
Coming home from San Francisco last Friday was like a slap in the face with a wet noodle.  After a week of sunny fall weather in the City, lashing wind and rain welcomed me back to Seattle.  I craved comfort food. I responded with butternut and kale lasagna, sriracha sloppy joes and spicy date walnut cookies with chocolate chips.  No pumpkin.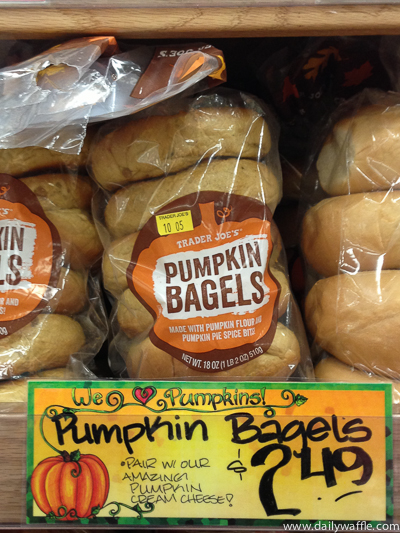 The upside is, maybe I'm getting my Grinchyness out of the way now.  I'll be only too happy to bypass October and Halloween and dive head first into Thanksgiving and Christmas and dig up all those recipes I pinned last year intending to make them for cookie swaps and holiday get-togethers.
Am I the only pumpkin Grinch out here? What's new and interesting with pumpkin that'll get me out of this funk?