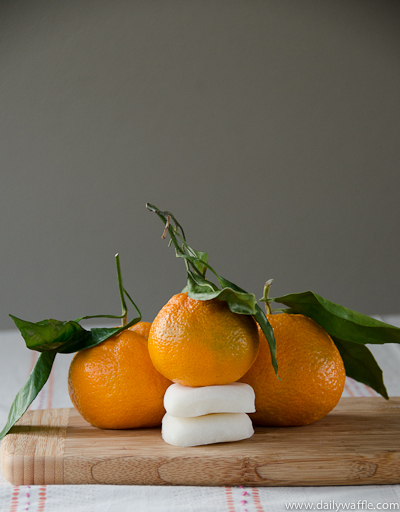 New Year's Eve.  You can track your life through New Year's Eves:
Childhood: Pass out on the couch before the ball drops.
Teens: Party with your friends, it's the last hurrah for Winter Break.
College: Pass out on someone's couch (hopefully), did the ball drop?
Adulthood: Pay for an overpriced prix fixe dinner with a champagne toast OR party at home with your significant other, watching VH-1's countdown of the 100 best videos OR party with your friends with a fat spread, good booze and a bag of Doritos thrown in for good measure OR pass out by 10 pm and wake up the next morning feeling better than most people, all ready for the Rose Parade and some Bowl Games.
Whatever New Year's Eve was, it's really that first day of the new year that I look forward to…that day to jam in every good luck food, whether it's noodles for long life, mochi and ozoni, black-eyed peas and collards, or a nice blood orange mimosa. Wait, that isn't good luck?
I just wanted to take a moment to say thanks for reading DailyWaffle. From all of us here, I hope 2013 is a year filled with health, happiness, prosperity and joyful moments around the table. Happy New Year!