The last time I was in Victoria, BC, it was a pass through point on the way to and from Tofino. We darted around downtown trying to find some quick lunch before the ferry to Port Angeles. This past weekend, I headed up to Victoria with the city as the end destination for a girls weekend celebrating my friend Linda's birthday. We stayed at a great little place on the Inner Harbour – the Delta Victoria Ocean Pointe Resort.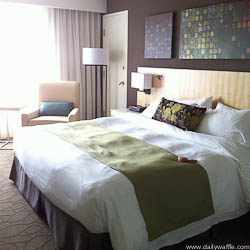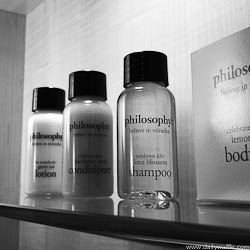 The Fairmont Empress may be the grande dame, but the Delta Victoria has a lovely location across the Inner Harbour with fantastic views of the Legislative Assembly house, modern rooms and Philosophy amenities (ding! ding!). Not to mention, fast — and FREE! — WiFi. (ding! ding! ding!)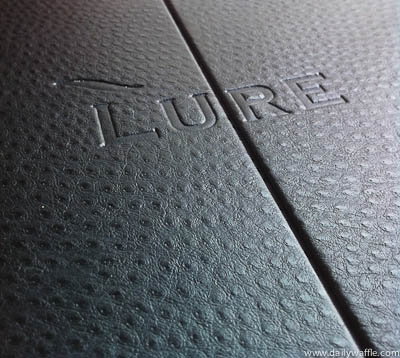 With everyone just getting into town on Friday afternoon/evening, we opted to have dinner at Lure, the restaurant in the hotel. Lure's, um, lure is in addition to their standard menu, they also do a gluten-free one, and are willing to adapt anything on the menu to diners' requests and dietary requirements, if they can.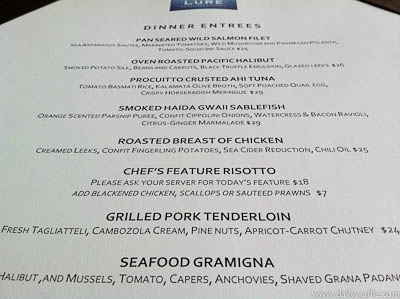 The one thing I will say about the menu, some dishes (see the ahi and the sablefish) seemed to have 2-3 more ingredients than they really needed, so at least in the reading, they came across unnecessarily fussy. So I went in the opposite direction and kept it basic.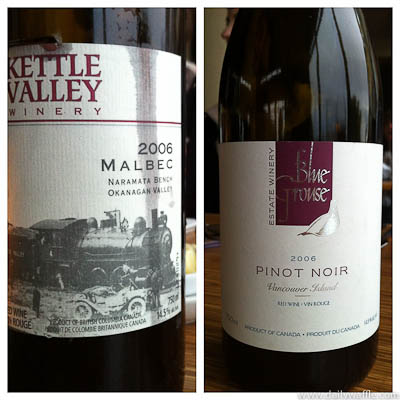 And of course, with a birthday weekend, there must be wine.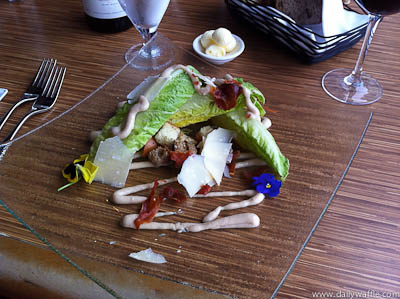 Caesar salad with prosciutto.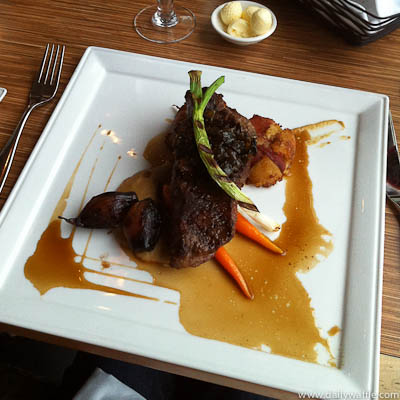 New York steak, which ended up medium well, when I ordered medium.
Before we headed out for a little wine tasting in the Cowichan Valley on Saturday, we fueled up with breakfast at Lure. Is that not a good lookin' fruit bowl? So often you get a few chunks of anemic, hard cantaloupe and honeydew, not here. And yeah, that little orange fruit with the papery leaves? A gooseberry. How often do you see a gooseberry in a hotel fruit bowl? Never.
More from Victoria coming this week. The DSLR stayed home this weekend – everything on this trip was shot with either iPhone or the Canon Powershot G11.