Zoku Popsicle Maker: Fudgesicles with a Cayenne Kicker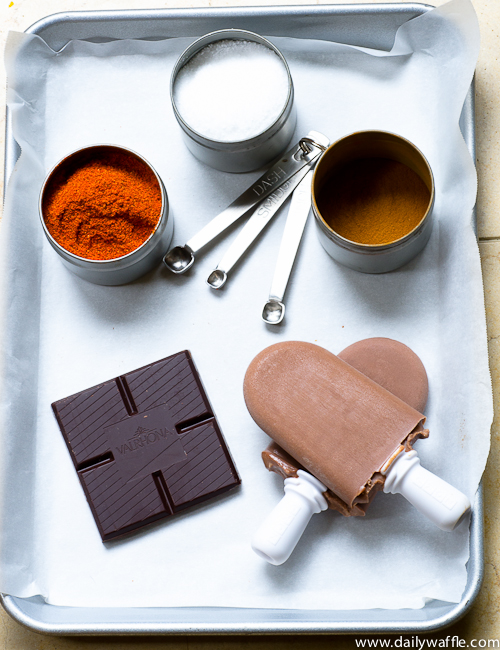 Inspiration comes at the oddest moments. When I wake up in the morning, the first thing I do, still laying in bed, is a scroll-through of email, Twitter, Facebook and Instagram to see what happened over night. Sunrise is at 5 something now, alarm goes off at 6, and there is zero chance I'm getting out of bed before that. On one of those scroll-throughs, Chronicle Books was doing a Twitter contest to win a signed copy of the Humphry Slocombe Ice Cream Book
and a bag of bacon peanut brittle. All you had to do to enter was come up with a dream Humphry Slocombe flavor. My idea: Chocolate y Churros — a cayenne-kicked Mexican chocolate ice cream with churro chunks (I didn't win)…but it led to these cayenne-kicked fudgesicles for the Zoku.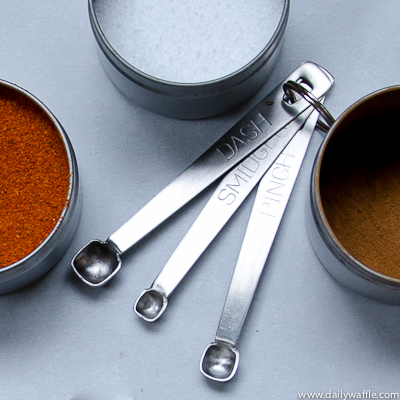 For real a punch of chocolate, these are bittersweet kissed with a dash of cinnamon, cayenne and salt. I'll definitely be moving this to the ice cream phase. But I think the churros will have to be legit. I was ready to cut a corner (pssst, Costco), but it really should not be done (don't do it, seriously). I think the French Crullers at Use Real Butter might do the job, rolled in cinnamon and sugar.
You can decide if you need a dash, smidge or a pinch of the cayenne. I've just goosed it with cayenne, enough to be, "Ooh, spicy," but not "Damn, that's hot!" If you'd rather have a Nutella fudgesicle, that's over here.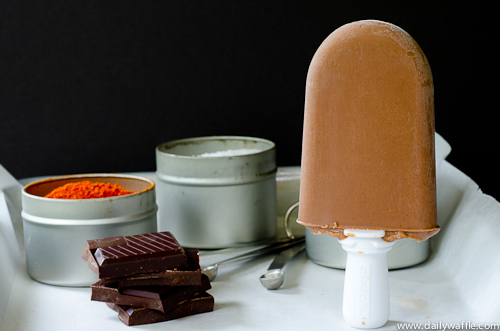 Kicked Up Fudgesicles
Makes 6 pops

1 1/2 c. whole milk
1.75 oz. 71% cacao bittersweet chocolate (1/2 a bar of Valrhona)
2 T. sugar
1/4 t. espresso powder
1/4 t. cinnamon
1/4 t. salt
1/8 t. cayenne

Melt the chocolate in the microwave in 30 second increments, stirring between each increment. (You can also do this in a double-boiler, which I don't have).

In a small sauce pan, heat the milk over medium heat until nearly steaming. Whisk in the chocolate, sugar and spices until thoroughly combined and cook for 3-4 minutes. Do not let the mixture boil.

Chill the mixture in the refrigerator for at least an hour. Insert the sticks into the Zoku maker slots. Stir mixture thoroughly before pouring into the Zoku maker as the chocolate will settle. Freeze for 7-9 minutes, according to Zoku directions.