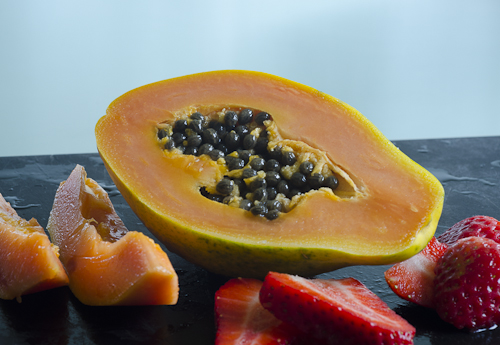 On Kauai, the farmers market in Hanalei is serious business. It opens at 9:30 on Saturday morning next to the soccer fields and a few minutes before 9:30 a.m., there are already 20-30 people waiting to be let in. There's no leisurely browsing here, once the rope goes up, shoppers beeline for their favorite vendors. On this late February morning, there are gorgeous strawberry papayas, mangoes, rambutans, avocados, salad greens, cilantro and parsley, ginger and more. And for someone who's been eating a lot of chard and citrus, it looks like heaven.


Fresh Green Coconuts at Hanalei Farmers Market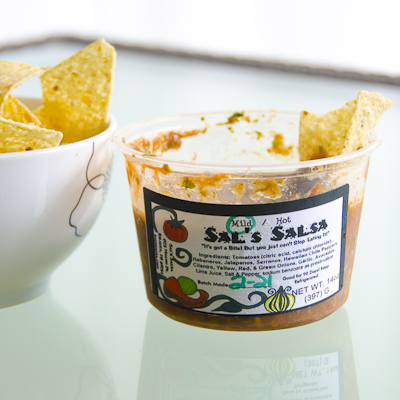 Half the fun of vacation is trying local specialties, but in Hawaii, eating local and supporting local farmers seems even more important than on the mainland. There are farmers markets around the island nearly every day of the week and we stayed not far from the taro fields in the Hanalei Valley. I avoided buying produce as much as I could from the supermarket, though we did pick up a Maui Gold pineapple and some strawberries at Costco when we landed. In addition to the fruit and veg, the Hanalei farmers market also features locally produced products, including Sal's Salsa. We wanted the hot, but somehow ended up with mild, it was still tasty.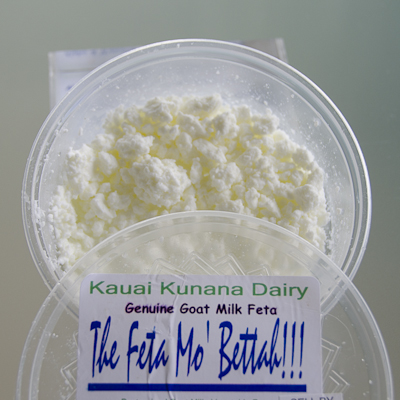 We also picked up a small tub of Kauai Kunana Dairy feta to go along with our salad greens. A goat cheese feta, it was quite mild without much of the usual tang you expect from goat cheese.
Our visit to the market was just the beginning of our trip. More local eats to come later this week.