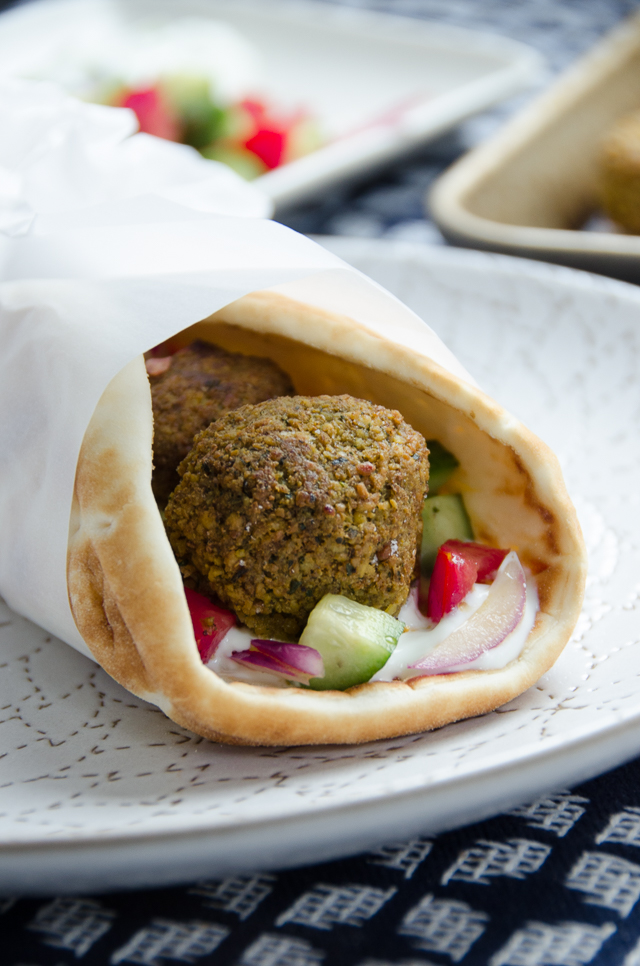 Inspired by Sarina Bowen's Brooklynaire, which drops Monday, I went back into the archives to remake and reshoot a previous post on falafel. I opted for balls rather than patties as I did last time, but the recipe holds up.
I tried using canned chickpeas knowing that some of you might want to take the shortcut, but I've gotta tell you, the texture of the canned just doesn't cut it. I ended up having to add flour and they came out on the pasty side. Taking the time to quick soak chickpeas is worth it. The rest of it comes together very quickly.
My other new learning this time was that you can overdo the amount of parsley, which can lead to the falafel balls falling apart during frying.  Cut off the stems and measure the leafy side in a 1 c. dry measuring cup. You don't have to pack it down, a little less is more.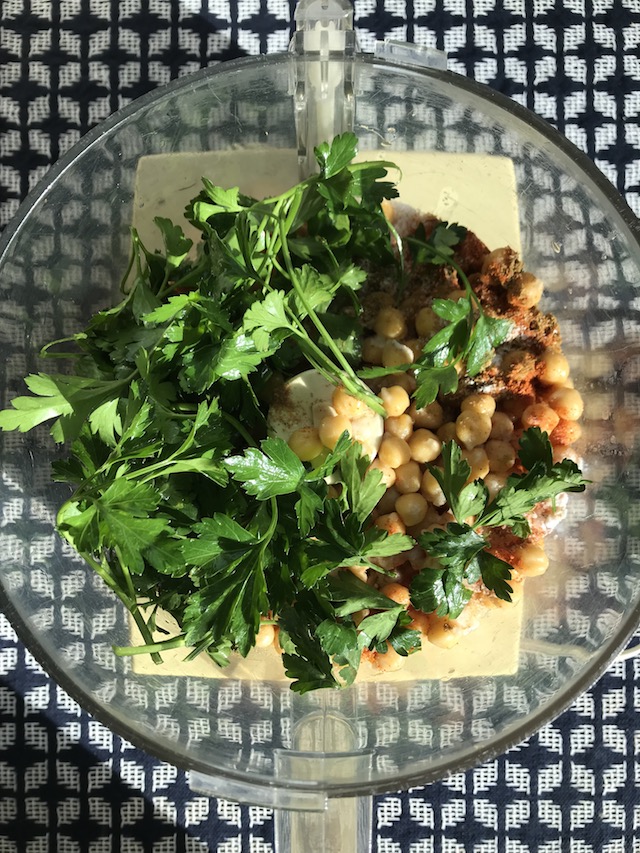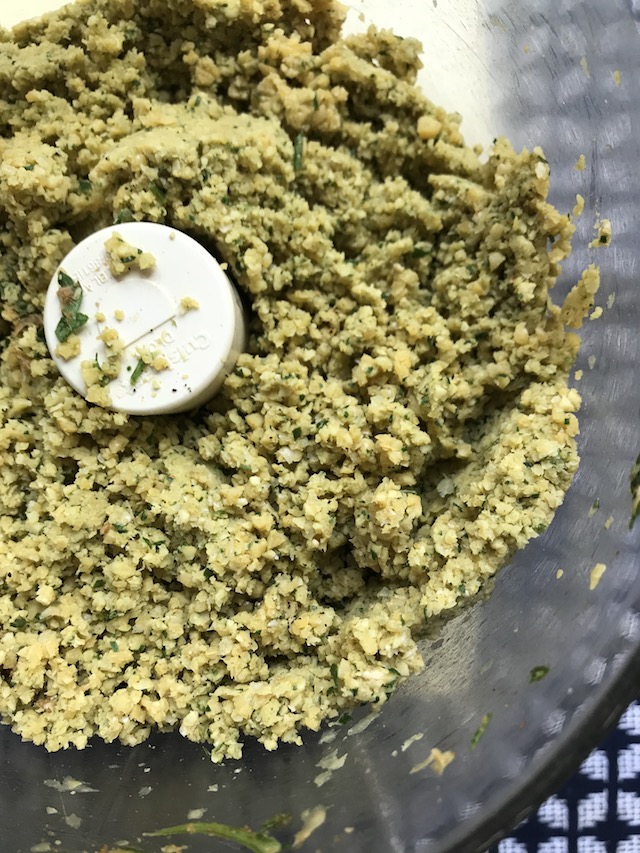 I usually make a simple cucumber, tomato, red onion salad and tzatziki to go with. I haven't provided the additional recipes, but the salad is literally cucumber, tomato, red onion, red wine vinegar, olive oil and a pinch of both oregano and salt. You can easily google them if you don't already have your own favorite versions.
So what's this Brooklynaire? It's the latest in Sarina Bowen's Brooklyn Bruisers series. The earlier books focused on a few of the players, while Brooklynaire is about team owner and tech wunderkind Nate Kattenberger.  Don't get the wrong idea, this guy might wear a hoodie, but he's no tech bro. He's a pretty down-to-earth guy who just happens to have made a fair amount of cash off of a software startup. So, he bought a hockey team. More on Nate and Becca on Monday.
Ingredients
1/2 lb. dried chickpeas

2 cloves garlic, chopped

1 small red onion, chopped roughly

1 t. ground coriander

1 T. ground cumin

1/4 t. cayenne (or to taste)

1 c. Italian parsley, chopped

1 t. salt

1/2 t. black pepper

1/2 t. baking soda

1 T. lemon juice

Canola or vegetable oil for frying

Pita bread, to serve
Instructions
1
Quick soak the dried chickpeas by putting them in a Dutch oven and covering with at least an inch of water. Bring to a boil and cook for 2 minutes. Cover and turn off the heat. Let sit for at least an hour.
2
Drain the chickpeas, reserving the liquid. In a food processor, pulse together the chickpeas, garlic, red onion, spices, parsley baking soda and lemon juice until finely minced, but not pureed. Check that the falafel mix will press together in your fingers.
3
Form the chickpea mix into ~ 1.5 in. balls (roughly the size of a ping pong ball), making sure they're well packed together. Heat about 1/2 an inch of oil in a deep skillet over medium heat. When the oil shimmers, drop a small bit of the chickpea mix into the oil. It should immediately sizzle.
4
Gently place the balls into the oil and cook for 2-4 minutes until well browned. Turn and cook for an additional 2-4 minutes until evenly fried. Drain the balls on a paper-towel covered plate.
Notes
Adapted from Mark Bittman's falafel.