It's a light month on new cookbook deals (scroll to the bottom for a couple holding on from November). There are a few recent release romance and thriller picks you can grab at stocking stuffer prices. Without further ado, here are our picks for December ebook deals. Prices current as of December 1, 2017.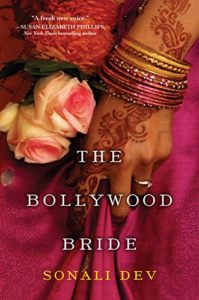 Sonali Dev's Bollywood Bride is $2.99 on Kindle, and iBooks.
The blurb:
Ria Parkar is Bollywood's favorite Ice Princess–beautiful, poised, and scandal-proof–until one impulsive act threatens to expose her destructive past. Traveling home to Chicago for her cousin's wedding offers a chance to diffuse the coming media storm and find solace in family, food, and outsized celebrations that are like one of her vibrant movies come to life. But it also means confronting Vikram Jathar.
Ria and Vikram spent childhood summers together, a world away from Ria's exclusive boarding school in Mumbai. Their friendship grew seamlessly into love–until Ria made a shattering decision. As far as Vikram is concerned, Ria sold her soul for stardom and it's taken him years to rebuild his life. But beneath his pent-up anger, their bond remains unchanged. And now, among those who know her best, Ria may find the courage to face the secrets she's been guarding for everyone else's benefit–and a chance to stop acting and start living.
Rich with details of modern Indian-American life, here is a warm, sexy, and witty story of love, family, and the difficult choices that arise in the name of both.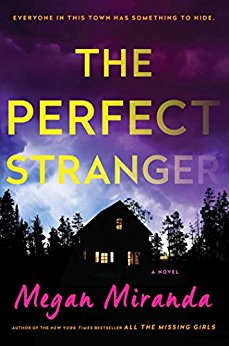 Megan Miranda's the Perfect Stranger, the follow up to All the Missing Girls, is $1.99 on Kindle.
The blurb: Confronted by a restraining order and the threat of a lawsuit, failed journalist Leah Stevens needs to get out of Boston when she runs into an old friend, Emmy Grey, who has just left a troubled relationship. Emmy proposes they move to rural Pennsylvania, where Leah can get a teaching position and both women can start again. But their new start is threatened when a woman with an eerie resemblance to Leah is assaulted by the lake, and Emmy disappears days later.
Determined to find Emmy, Leah cooperates with Kyle Donovan, a handsome young police officer on the case. As they investigate her friend's life for clues, Leah begins to wonder: did she ever really know Emmy at all? With no friends, family, or a digital footprint, the police begin to suspect that there is no Emmy Grey. Soon Leah's credibility is at stake, and she is forced to revisit her past: the article that ruined her career. To save herself, Leah must uncover the truth about Emmy Grey—and along the way, confront her old demons, find out who she can really trust, and clear her own name.
Everyone in this rural Pennsylvanian town has something to hide—including Leah herself. How do you uncover the truth when you are busy hiding your own?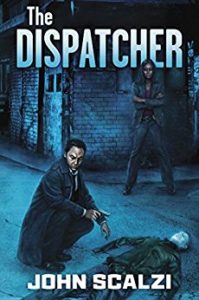 John Scalzi's the Dispatcher is $1.20 on Kindle.
The blurb:
One day, not long from now, it becomes almost impossible to murder anyone—999 times out of a thousand, anyone who is intentionally killed comes back. How? We don't know. But it changes everything: war, crime, daily life.
Tony Valdez is a Dispatcher—a licensed, bonded professional whose job is to humanely dispatch those whose circumstances put them in death's crosshairs, so they can have a second chance to avoid the reaper. But when a fellow Dispatcher and former friend is apparently kidnapped, Tony learns that there are some things that are worse than death, and that some people are ready to do almost anything to avenge what they see as a wrong.
It's a race against time for Valdez to find his friend before it's too late…before not even a Dispatcher can save him.
COOKBOOK DEALS: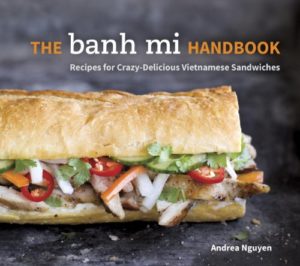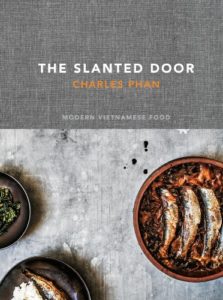 If you're a fan of Vietnamese food, you're in luck:
The Banh Mi Handbook by Andrea Nguyen is $1.99 on Kindle.
Charles Phan's Slanted Door Cookbook is $2.99 on Kindle and iBooks.