Cyber Monday book deals are already hitting online, including a selection of great cookbooks, thrillers and romance at stocking stuffer prices. I'll update this list if additional titles come up that I just can't resist!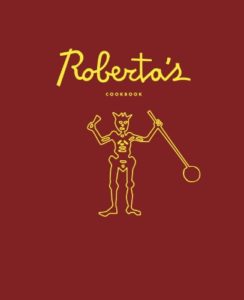 When a Brooklyn pizza joint has a pizza called the Millenium Falco, how can you resist?  The Roberta's Cookbook is chock full of pizza topping inspiration, including one of my faves, a kale and calabrian chile topped pie dubbed the Baby Sinclair.  For $1.99 on Kindle, you gotta grab Roberta's.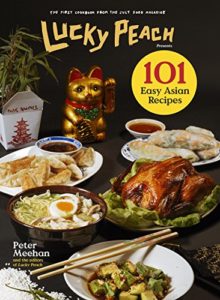 Lucky Peach Presents 101 Easy Asian Dishes was originally recommended to me by pizza aficianado Adam Kuban. The book is aimed at the home cook and seeks to be a "folio of kitchen ideas you can turn to for easy eating on a real-life schedule and budget."  Rice, pancakes, noodles, chicken, soups and stews, while this book isn't exhaustive on Asian cuisines (impossible, anyway), it offers up a good cross section that will serve most home cooks well. Grab 101 Easy Asian Dishes for $3.99 on Kindle, the hardback now usually goes for $18+.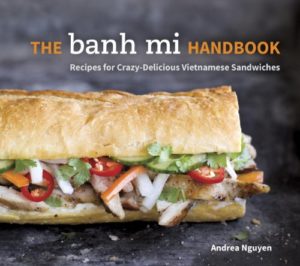 It's Andrea Nguyen, do we need to say anymore? If you've never thought about making banh mi at home, Andrea takes you through the process, from baking the bread to the various meat options and pickled carrot and daikon toppings. The banh mi is steeped in the history and culture of Vietnam, and Andrea schools you on that, too.
The Banh Mi Handbook is $1.99 on Kindle.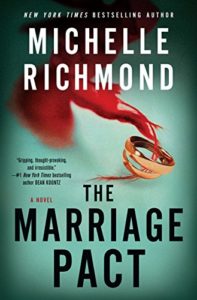 The Marriage Pact is one of my top reads of 2017. Urgent, twisty, compelling and sometimes terrifying the Marriage Pact follows a therapist and his musician-turned-lawyer wife, who find themselves invited to join a secretive, exclusive community dedicated to ensuring a successful marriage that lasts forever. By any means necessary. Our full review is here.  Get the Marriage Pact on Kindle and iBooks for $2.99.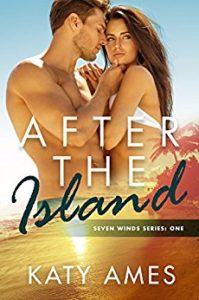 Romance, corporate intrigue and an assistant you want to tell to STFU.  After the Island mostly takes place on the Island actually, where Sadie is a corporate event planner who gets involved with her client (not that unusual in agency life.) What's great (and different) about this book is that Sadie is highly competent at her job, and she's a heroine who's not afraid to (literally) say, "I've had enough bulls— for one day. For one life quite frankly. I'm sure you're trying to help. But I'm leaving." And she follows through!  After the Island is $1.99 on Kindle, or free with Kindle Unlimited.
UPDATED 11/27 — CYBER MONDAY ONLY DEALS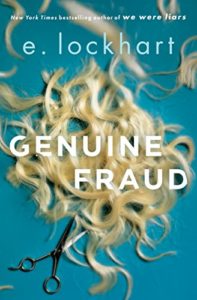 E. Lockhart's latest, Genuine Fraud, is a YA thriller told in reverse. From Amazon:
Imogen is a runaway heiress, an orphan, a cook, and a cheat.
Jule is a fighter, a social chameleon, and an athlete.
An intense friendship. A disappearance. A murder, or maybe two.
A bad romance, or maybe three.
Blunt objects, disguises, blood, and chocolate. The American dream, superheroes, spies, and villains.
A girl who refuses to give people what they want from her.
A girl who refuses to be the person she once was.
Genuine Fraud is $1.99 on Kindle – MONDAY ONLY.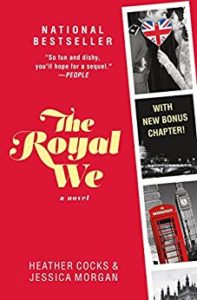 Appropriately, on the day Kensington Palace announces Prince Harry and Meghan Markle's engagement, the Royal We is on sale for $2.99. From Amazon:
American Rebecca Porter was never one for fairy-tales. Her twin sister Lacey was always the romantic, the one who daydreamed of being a princess. But it's adventure-seeking Bex who goes to Oxford and meets dreamy Nick across the hall – and thus Bex who accidentally finds herself in love with the eventual heir to the British throne. Nick is everything she could have imagined, but Prince Nicholas has unimaginable baggage: grasping friends, a thorny family, hysterical tabloids tracking his every move, and a public that expected its future king to marry a native. On the eve of the most talked-about wedding of the century, Bex reflects on what she's sacrificed for love — and exactly whose heart she may yet have to break.