After a bank breaking new release month in October, here are a few great deals on Kindle that won't empty your wallet. And it's a great time to start thinking about holiday gifts and stocking stuffers on the cheap.  Here are your November Kindle deals. Prices current in the United States as of November 4, 2017.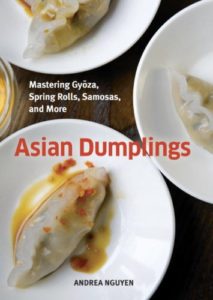 If you loved Andrea Nguyen's Pho Cookbook (we did), it's time to dig into her back catalog and try your hand at Asian dumplings. Although Andrea is Vietnamese by heritage, this book covers a range of Asian dumplings from gyoza to samosas. Grab it for $1.99 on Kindle.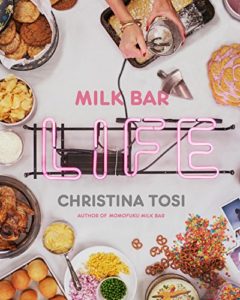 Milk Bar Chef and Owner Christina Tosi's latest book, Milk Bar Life, extends beyond the baked goods that have made her famous in New York and around the world. Look for Kimcheezits with Blue Cheese Dip, Burnt Honey–Butter Kale with Sesame Seeds, and Choose Your Own Adventure Chorizo Burgers, Rosemary Nuts and even her Grandma's Oatmeal Cookies. Grab it for $2.99 on Kindle.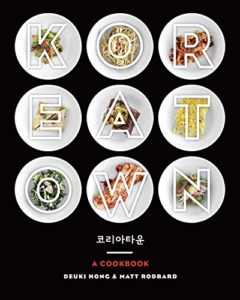 Deuki Hong and Matt Rodbard's Koreatown cookbook is the one that finally got me to make pajeon, scallion pancakes, and soy braised tofu at home.  The book offers a range of more traditional Korean classics and a section of recipes from chefs who have brought Korean flavors to their own creations. I own it in hard copy, but at $1.99 on Kindle, this book is a steal.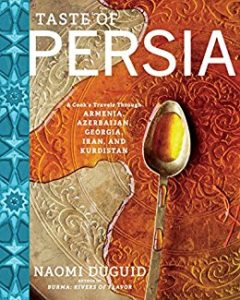 Naomi Duguid's Taste of Persia is part travelogue, part cookbook. I'd done a little bit of Persian cooking, koobideh and polo tahdig (Persian crispy rice), but with guidance from this book, I made fesenjun, a classic Persian chicken stew with walnut and pomegranates. Absolutely delicious. Taste of Persia earned a James Beard Award for Best Book of the Year, International (2017) and an IACP Award for Best Cookbook of the Year in Culinary Travel (2017). Grab it for $2.24 on Kindle.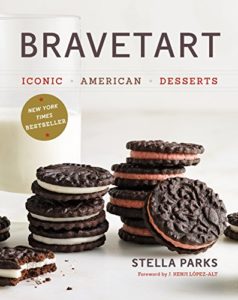 Released just last month, Stella Parks hotly anticipated BraveTart book is $9.81 on Kindle. In tackling Iconic American desserts, Parks is covering a lot of ground (4oo pages worth) — Boston cream pie, Red Velvet Cake, Classic Cherry Pie, Homemade Nilla Wafers and more. Her recipes consistently deliver, so if you've wanted to try those chocolate cupcakes with the white curlicues on top, or those classic chocolate cookies with a cream center, at home, this is the book.