There are so many new releases set to break my bank account this month that I've held off on posting the October Kindle book deals. Some of these I own, some I one-clicked myself this month. Prices are current in the United States as of 10/7/17.
Lisa Fain's latest book, Queso, just came out at the end of September. Now, her previous release, Homesick Texan's Family Table is $1.99 on Kindle. I own this one in hard copy and while I don't turn to it as much as I do her first book, Homesick Texan, I love the Frito Salad recipe and the Green Chile Hominy Casserole. Nearly the entire Starters and Snacks chapter is made for football season. Pigs in Jalapeño Cheddar Blankets, Orange-Cinnamon Candied Pecans and Jalapeño Pimento Cheese.
If you love the Great British Bakeoff, or the Great British Baking Show as they call it here in the States, you'll want to grab this 2016 companion to the series. It includes recipes from Mary Berry and Paul Hollywood (I've had more success with Mary's recipes than Paul's with other books). It's $2.39 on Kindle.
I just ripped through the first season of Good Behavior with Michelle Dockery and Juan Diego Botto on Hulu. At the start, Letty is an ex-junkie just out of prison who's burglarizing hotel rooms trying to get custody of her son back. She's a surprisingly likable anti-hero and I can't wait to see where her journey goes in season 2. In the meantime, we can catch up on Letty as she was originally envisioned in this set of 3 novellas by Blake Crouch. Good Behavior is $1.99 on Kindle and returns for Season 2 on TNT on October 15.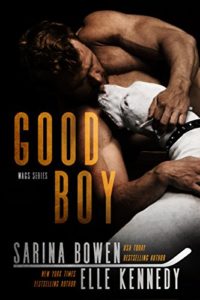 In the romance department, Sarina Bowen and Elle Kennedy's Good Boy is $1.20 on Kindle. It's a hockey romance set at a wedding, and this is one I one-clicked this month. I loved Sarina's Brooklyn Bruisers series and Elle's Off-Campus college hockey series (and I'm not even a huge hockey fan).
Synopsis: Hosting her brother's wedding for an MVP guest list is the challenge of Jess Canning's life. Already the family screw-up, she can't afford to fail. And nobody (nobody!) can learn of the colossal mistake she made with the best man during a weak moment last spring. It was wrong, and there will not be a repeat. Absolutely not. Even if he is the sexiest thing on two legs.
Blake Riley sees the wedding as fate's gift to him. Jess is the maid of honor and he's the best man? Let the games begin. So what if he's facing a little (fine, a lot) of resistance? He just needs to convince the stubborn blonde that he's really a good boy with a bad rap. Luckily, every professional hockey player knows that you've got to make an effort if you want to score.
But Jess has more pressing issues to deal with than sexy-times with a giant man-child. Such as: Will the ceremony start on time, even though someone got grandma drunk? Does glitter ever belong at a wedding? And is it wrong to murder the best man?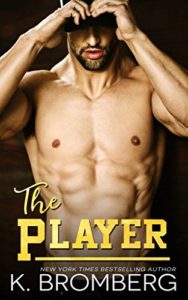 I bought K. Bromberg's baseball romance, the Player, back in April, during baseball season. The story is centered on the team's star player who's out with a pretty serious shoulder injury. It's on his physical therapist to get him back on the field.  There's great "we really shouldn't do this" tension, but I found myself wanting more baseball.  The Player is part of a two-part "duet" and it's $1.20 on Kindle.
Synopsis: Easton Wylder is baseball royalty. The game is his life. His passion. His everything.
So, when an injury threatens to end Easton's season early, the team calls in the renowned physical therapist, Doc Dalton, to oversee his recovery. Except it's not Doc who greets Easton for his first session, but rather his daughter, Scout. She may be feisty, athletic, defiant, and gorgeous, but Easton is left questioning whether she has what it takes to help him.
Scout Dalton's out to prove a female can handle the pressure of running the physical therapy regimen of an MLB club. And that proof comes in the form of getting phenom Easton Wylder back on the field. But getting him healthy means being hands-on.
And with a man as irresistible as Easton, being hands-on can only lead to one thing, trouble. Because the more she touches him, the more she wants him, and she can't want him. Not when it's her job to side in the club's best interest if he's ready to play.
On the spooky side this month, Christina Lauren's the House is $1.99 on Kindle. It's creepy, it's sinister, and somehow it's still a love story.
Synopsis: His shirt is black, jeans are black, and shaggy black hair falls into his eyes. And when Gavin looks up at Delilah, the dark eyes shadowed with bluish circles seem to flicker to life.
He lives in that house, the one at the edge of town. Spooky and maybe haunted. Something worse than haunted. And Gavin is trapped by its secrets.
Delilah and Gavin can't resist each other. But staying together will exact a price beyond their imagining.