Say hello (hellllooooo) to the cover of Helena Hunting's upcoming release, Hooking Up. The standalone rom-com from the New York Times bestselling author of the Pucked series, follows Amelie Whitfield on what should be one of the best days of her life, her wedding day.  Her new husband it seems, is a little less than committed. Check out the full synopsis below. Hooking Up is due out November 7.  Add it on Goodreads.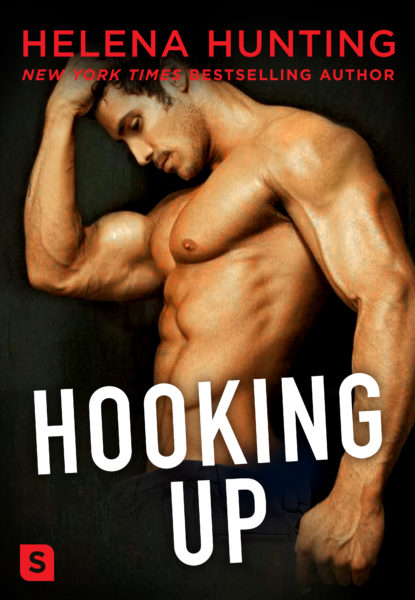 Synopsis:
Amalie Whitfield is the picture of a blushing bride during her wedding reception–but for all the wrong reasons. Instead of proclaiming his undying love, her husband can be heard, by Amalie and their guests, getting off with someone else. She has every reason to freak out, and in a moment of insanity, she throws herself at the first hot-blooded male she sees. But he's not interested in becoming her revenge screw.
Mortified and desperate to escape the post-wedding drama, Amalie decides to go on her honeymoon alone, only to find the man who rejected her also heading to the same tiny island for work. But this time he isn't holding back. She should know better than to sleep with someone she knows, but she can't seem to resist him.
They might agree that what happens on the island should stay on the island, but neither one can deny that their attraction is more than just physical.
Filled with hilariously scandalous situations and enough sexual chemistry to power an airplane from New York City to the South Pacific, Hooking Up is a standalone, laugh-out-loud romantic comedy.
# # #

Pre-order on Amazon.