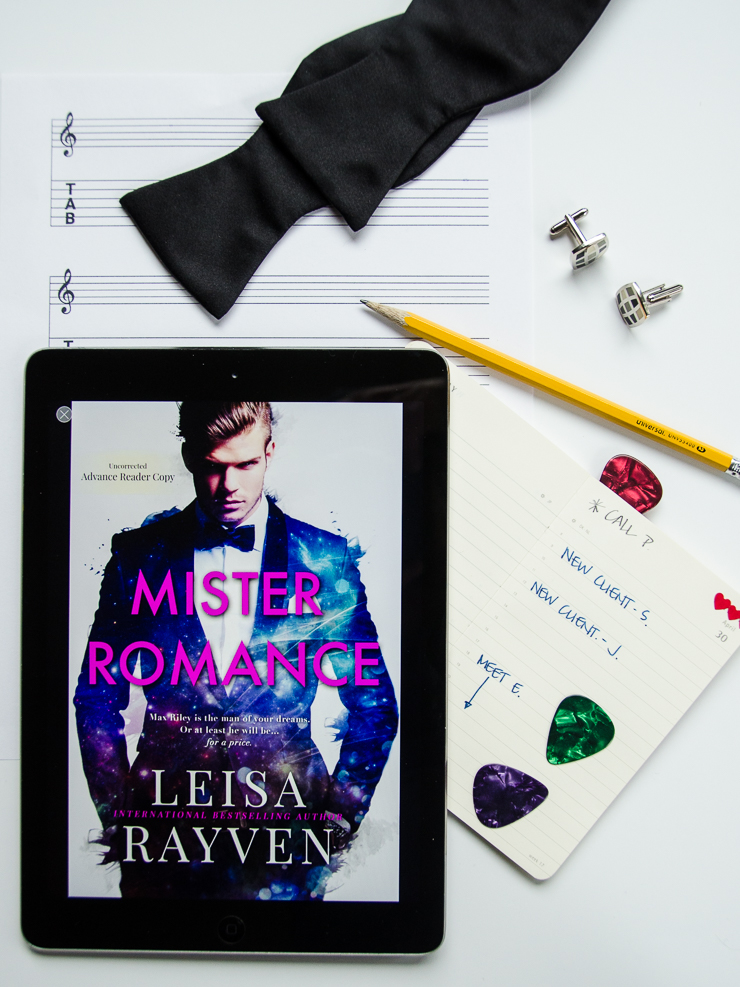 **ARC provided by author's PR in exchange for review**
Mister Romance is a classic opposites attract story with a side of "will-they-or-won't- they?" Straight up: it's the ultimate beach read. 4 stars.
On the surface, the premise might be a stretch for some readers: Clickbait journo Eden stumbles on the exposé of a lifetime and needs to secure an interview with a shadowy escort who's been romancing New York's Ladies-who-Lunch for the princely sum of $5K a date. They cut a deal: if she's still convinced he's a con-man after three dates, she can run with the story.
Put aside your cynicism, doubters! Eden's got that covered. Just let yourself be swept up in this one, it's worth it.
Leisa Rayven flips the script in Mister Romance. It's the heroine Eden who has a lifetime of cynicism packed into a 25-year old's body. A fling here and there suits her just fine, I mean, who needs emotional entanglement? Max Riley has made romance (not sex, repeat, not sex) his business, providing clients with attention and the illusion of an emotional connection. He reads people easily and psychoanalyzes without a second thought. He's got Eden pegged before she even realizes it.
What makes this such a fun read:
You *know* Eden. You might even *be* Eden.  She's that friend who's been putting up with a crap job, but is looking for a way out. Thirty is so far off on her horizon that hooking up is fine enough for now. She's not even that choosy about it. It doesn't matter that she hasn't had a real relationship….ever.  Watching Eden's perspective evolve is totally relatable and entertaining at once. At some points, I just wanted to shake her and belt out, "Let it go, let it goooooooo, can't hold it back anymoooooore."
Max is the idealized man, even outside his work. He's the complete package, even when he's just being himself. In the pro column, he's gorgeous, fit, funny, intelligent, caring, likes animals, has a zillion hobbies. In the con, his job, while it pays well, is a little dodgy, and yes, he does have some of his own baggage. Still, even in his real life he seems too good to be true.
With Max and Eden, the line from A to B is not straight. It's like driving on a mountain road in a European automobile. The story's twists and turns are tremendously satisfying but you never feel like you're about to go flying off the road. The will-they-or-won't-they ratchets up a click at a time, keeping you turning pages, until it reaches a fever pitch.
Mister Romance was my first Leisa Rayven read, and I'll be interested to see where she takes the series. Let's hope it includes a look into what Eden's sister Asha was doing in Paris, because c'mon, who can resist a Parisian love story? Or maybe there'll be a few one-shots of the fantasy dates. I wouldn't mind that, either.
Mister Romance drops on Sunday, April 30. Pre-order on Amazon.