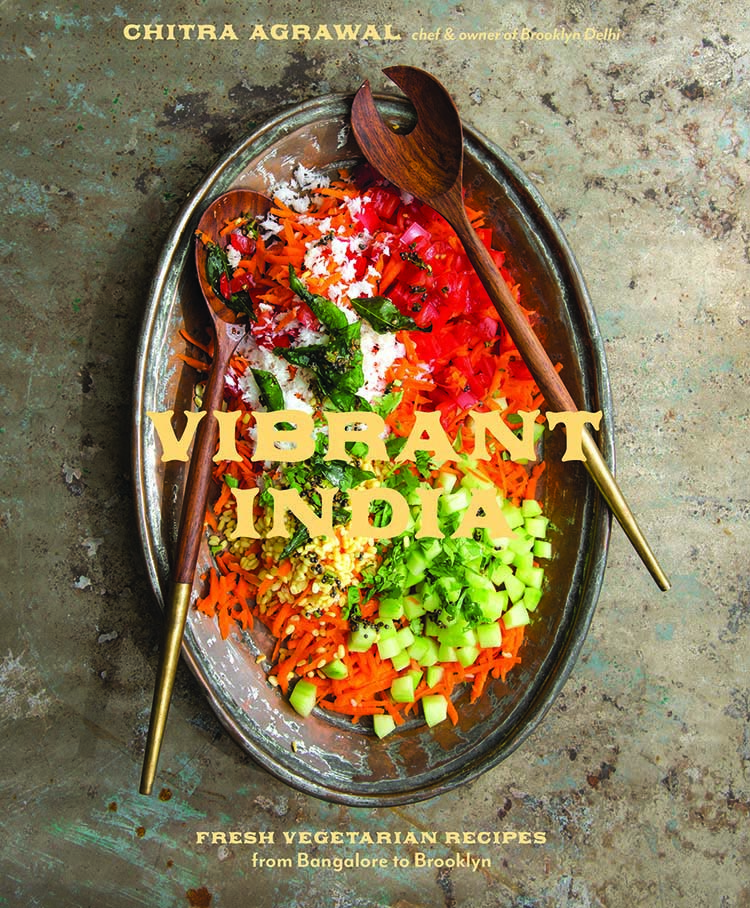 Vibrant India, Chitra Agrawal's ode to South Indian vegetarian cooking is due out on March 21 from Ten Speed Press. You might know Chitra from her blog, ABCD's of Cooking, or her condiment line, Brooklyn Delhi. In the book, she's sharing a collection of quick vegetable stirfrys, salads, chutneys and pickles, rice dishes and hearty vegetarian stews.
I've cooked two dishes from the book so far: the Potato Stirfry with Onion and Ginger, and the Cabbage and Lemon Stirfry with Curry Leaves.  With cabbage bound to be cheap in the next week, you'll definitely want to give it a try. It's amazing what a little coconut can do for a humble cabbage.
I'm working up to making the masala dosa recipe this weekend, when I've got time to let the batter ferment, so there's more to come. I'll be doing a full review closer to Vibrant India's release on March 21, but in the meantime, you can check out a preview with several recipes on Google Books, or pre-order on Amazon — the book is currently 1/3 off.
 # # #