For years, I've stuck with the same cobbler recipe from America's Test Kitchen. It's basically like having to make buttermilk biscuits in addition to cutting up the fruit and letting it macerate. And while that doesn't seem like a huge amount of work, it's not like I've made that cobbler every summer.
Berries are super abundant right now and I can't help overbuying every weekend. Luckily, Simply Recipes' blackberry cobbler is so damn easy you could make it every week. In fact, I made it twice in 3 days. The original recipe calls for blackberries, but really any berry will do. And for my money, I'll go tayberry. It's a fantastic cross between a blackberry and a raspberry and it has just the right acidity.  You just don't get quite the same flavor by simply mixing the two together.
One tip: If you've got a convection setting on your oven, that's the way to go to get some good browning on the cobbles. My first run on the oven's regular bake setting went an extra 10 minutes and still didn't fully brown.
RECIPE: Blackberry Cobbler on Simply Recipes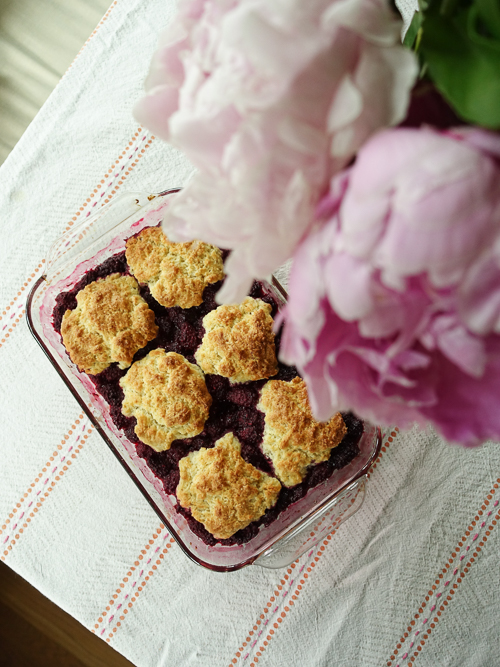 # # #