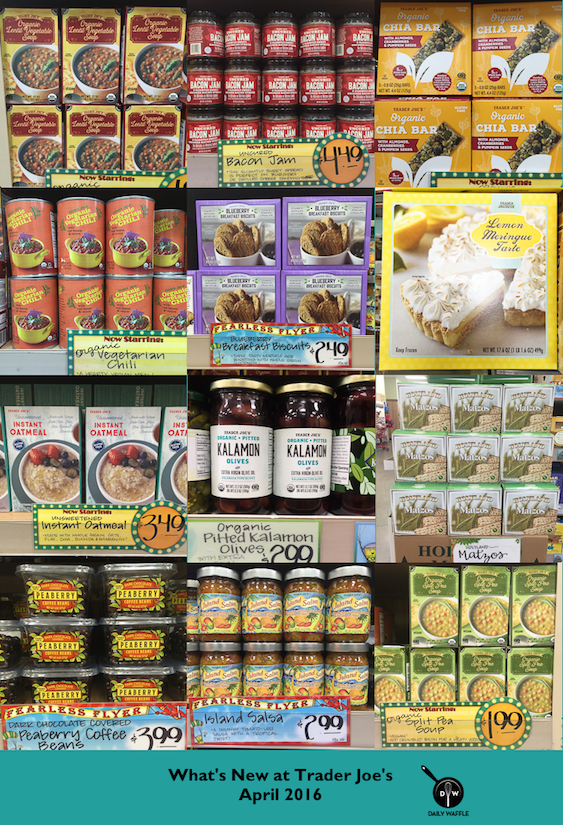 Here's a quick look at some of the new items at Trader Joe's this month, spotted at stores in Washington state.  The new offerings run the gamut from soups to condiments to dessert. TJ's also has a new Moroccon Mint Tea (not pictured – 64 oz. plastic bottle) which is surprisingly good, not too sweet, and it's just perfect with an extra squeeze of fresh lemon.
The Fearless Flyer just came out, so there are some brand-brand new items here including the Blueberry Breakfast Biscuits, Dark Chocolate Covered Peaberry Coffee Beans and Island Salsa.
Other Trader Joe's shoppers are reporting additional new refrigerated section items: pre-cooked Gyro slices and butternut squash crinkle cuts. I haven't seen them locally, so far! With Passover this week, I wouldn't expect the matzos to last long.
If you missed the March installment of What's New, click here.