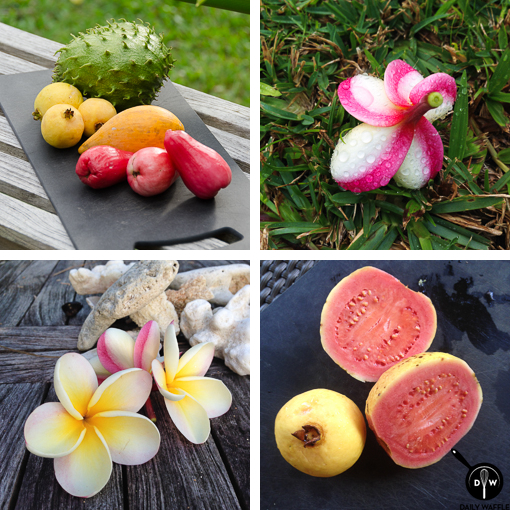 Resort vacations hold a certain allure with quick access to restaurants and poolside drinks and two towel refreshes a day, but if you're traveling with more than two people or for an extended period of time, a vacation rental just might be the way to go. In major cities, a well situated apartment can give you a good home base for seeing the sites; at the beach, it can you give the peace and quiet, and privacy you just won't get at a hotel. And, you can cook for yourself.
On the one hand, some would say, "It's vacation – why would you want to cook?" Well, if say, you're entertaining the idea of a trip to the north shore of Kauai, a vacation rental with a kitchen gives you the flexibility to really enjoy farmers markets and eat local on your own. Depending on your budget, it can help save a few bucks as well.
The fact that you can make coffee whenever you want and cook your own meals is part of the draw. But how to stock a vacation rental for a week isn't necessarily a straightforward thing. Google it and you'll find recommendations that assume you'll be driving to your vacation rental. In those instances, you can pack whatever you want in a cooler, bring your own knives and even pack a pan or two.
When you're hopping a plane to your vacation destination, knives are out of the question and unless you want to pack and pay for another suitcase, pans? Hah, not even.
I've done both kinds of trips. Even on a drive up to Guemes Island in the San Juans where there is only one simple general store on the island, I didn't bring knives or pans. Part of the fun of a vacation is making do with what you've got, not transferring your entire home set up to a new kitchen with a different view.
From a food perspective, assume nothing more than salt and pepper will be provided, and maybe not even that. Check with your rental company.
I'm one of those people who thinks of going to the grocery store as part of the vacation experience, so that we're going to do some shopping is a given, but after a few trips, I've discovered there's a short list of things worth bringing to even the best stocked vacation rental kitchen.
Olive oil. Since most things need to be brought in to the islands, a standard, nothing fancy bottle of olive oil can run you $10-15. With just two of us, it made sense to pour some in a small sealed container at home, pop it in a ziptop bag in case of leakage and put it in our checked luggage. We were covered for salad dressing, scrambled eggs and grilling chicken.
Ziptop bags. I bring these even on short trips. Your vacation rental may or may not be stocked with plastic wrap or foil or chip clips. A couple of ziptop bags, both quart and gallon-sized, will come in handy. They pack flat, so it's a no-brainer.
Sugar. So, when it comes to coffee, I'm one of those people. I like demerara or turbinado sugar in my coffee. If you can buy it in bulk at a health food store near where you're staying, great, otherwise, it's easy enough to fill a tiny container and pack it up. We also brought our Aeropress and hand grinder for coffee, though the rental had a drip coffee maker. I ended up buying more sugar on-island to make ginger simple syrup for cocktails…

Reusable grocery bags.

I usually have one canvas bag rolled up in my suitcase and for Hawaii, I used one of those insulated bags as a carry-on. The less plastic you can use and throw away, the better.
None of those items were flagged in checked luggage, but I can imagine if you're packing pancake mix for every day of your trip, that might start to look a leeeeeetle weird. That said, if you're a pancake family, one bag of dry ingredients will let you have pancakes 1-2 days of your trip with a little sunrise papaya on the side.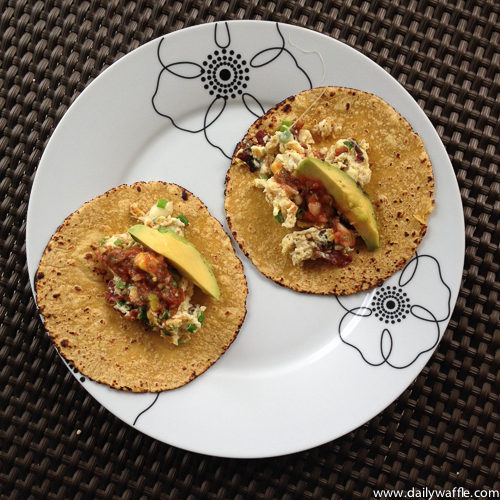 Beyond that, keep it simple.
Know how you eat. What will you really use up before you head home? On an earlier trip we ate yogurt and granola with fruit for almost half our breakfasts. This time, we barely touched the yogurt and finished off the eggs in three days. We also eat a lot of Mexican, so tortillas and tortilla chips were on the shopping list for breakfast tacos, nachos and general noshing.
A few more Kauai-specific tips:
Costco. Costco is a lifesaver for supplies, alcohol and filling the gas tank at the end of your trip. It's especially true for Hawaii. A gallon of milk is significantly cheaper at Costco than in a regular grocery store on Kaua'i. And it's a good source for local foods – manapua, poi, Punalu'u Hawaiian sweet bread, Anahola Granola, taro chips, coffee, a gallon jug of POG, etc. We all go a little pineapple crazy when we're in Hawaii, so you may as well pick up your pineapple juice here, too.

Farmers Markets.

We have typically arrived on a Friday to be able to hit the Hanalei Farmers Market on Saturday to finish our stock up. Greens, citrus and tropical fruit are plentiful. To give you some mid-week options on the North side, the Tuesday afternoon market at Waipa is smaller, and usually has prepared foods in addition to produce. The Kauai Kunana Dairy folks are there with goat cheese and various greens and fruit and Right Slice, a pie place in Lihue comes up for the market as well.  The Wednesday afternoon market in Kapa'a is also great if you're in that neck of the woods. Additional markets are listed here.
Local Beef. Foodland in Princeville often has Moloka'i beef available. If you're interested in grass-fed, Kauai-raised beef, you can pick up steaks at the Chevron station general store just across the parking lot.
One last thing:
Serrated knives are your friend.  

Vacation rental knives are notoriously scary.  They get abused, put in the dishwasher and sharpening? Yeah, no. Unless you're trying to filet a fish, the serrated knife is likely going to be the least scary to use and will get the job done for most tasks.  Have the fish market do the fileting for you.
Other vacation rental kitchen tips? Share 'em in the comments below.