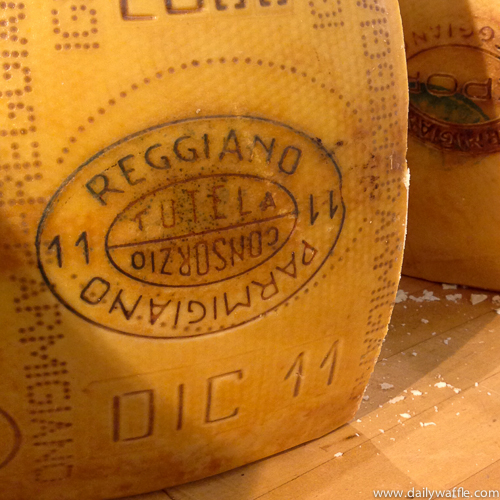 Cracking open an 85-pound wheel of Parmigiano Reggiano is no simple task. On Saturday, Whole Foods hosted events across the US, Canada and UK,  with stores cracking open more than 400 wheels of Parmigiano Reggiano. This year's event at Whole Foods Market Bellevue saw three competitors taking on the task and there was a clear cut winner.  A look at the festivities, including the crackin' in action, after the jump.
Luke, last year's winner, takes on the wheel and breaks off one of the tools just as he's about done.
Finished, with time to spare.
Breaking down a wheel so I can take home a couple of fresh hunks.
Once you've used the cheese itself, don't throw away the rind. Stick it in the freezer and throw it into your next batch of minestrone for extra flavor.