Our friends Jed and Lara hosted us in Denver last weekend. The trip has become something of an October tradition in the last few years. I'd chalk it up to the everlasting sunshine in Denver and the coincidence with the beginning of the rainy season in Seattle, but really, it's been life events. Lara and I have known each other about 12 years and we worked together for a good batch of them. The first year I flew out for Lara's baby shower and returned a year later to meet A in person.  This year, A is up and around and walking. We rolled into town with no real plan, the only requirement being a pitstop at GoLite for Wolf. If you don't know GoLite, it's good outdoor/ workout /Winter gear on the cheap.
Like the best weekends, there was plenty of hangout time punctuated with good food – morning, noon and night. It's enough to make this girl want to move to Denver.
We've eaten at Linger on all three trips and in the last year, they added brunch. $3 cocktails on Sunday morning? Yes, please.
This is the one you want – a coconut fizz.  It's what a pina colada wants to be when it grows up.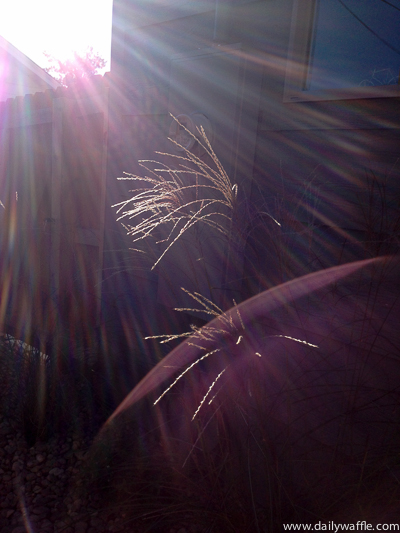 Even before brunch, there's a morning walk.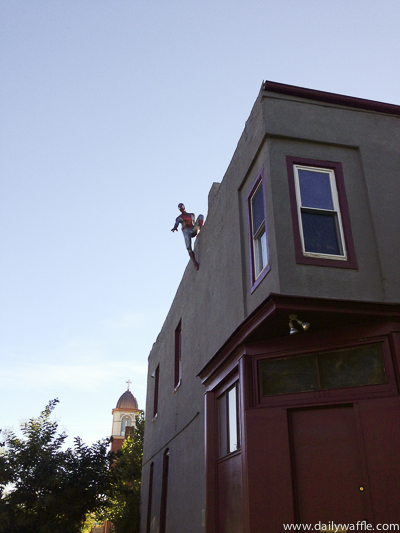 Look up.
Street art in LoHi.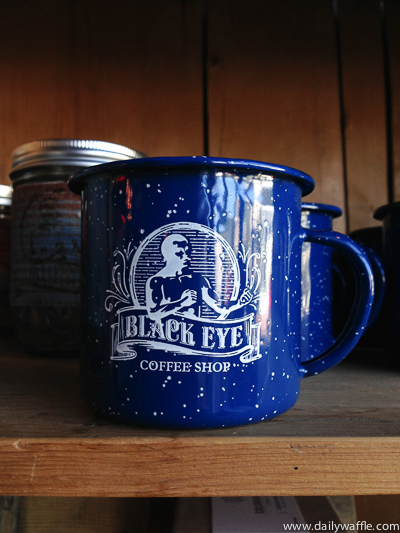 Then coffee at Black Eye.  Lara and Jed know us.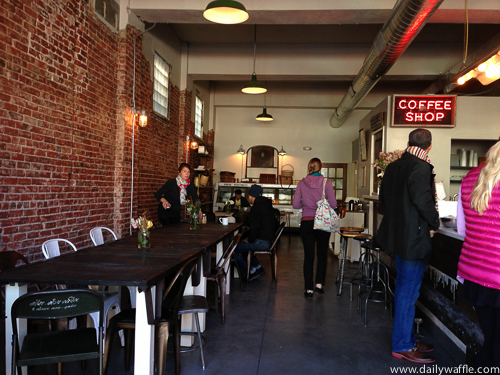 I loved everything about this place – from its boxing kangaroo logo, to its PDX vibe, to its coffee.
Great use of recycled materials, no?
We caught the tail-end of the Highland Farmers Market on Saturday morning.  Golden Acre Farm in Golden, CO, had a gorgeous tumble of gourds on offer.
Saturday night was dinner at Uncle. We sat at the bar, which offers the best view of the action on the line.  Bringing a bit of a Momofuku vibe to Denver, the menu includes pork belly buns…
Ramen…this is the kimchi ramen w/ tofu subbed in for pork.
And fried chicken wraps tossed in gochujang.
Next time, a look at the Source, a food hall in a former foundry building, not unlike SF's Ferry Building Marketplace.
LINGER
2030 W. 30th Ave.
Denver, CO 80211
303.993.3120
Reservations Recommended
UNCLE
2215 W 32nd Ave
Denver, CO 80211
303.433.3263
No Reservations