The last few summers we've made an annual trip up to Tofino, situated on the edge of Vancouver Island, about a 4 hour drive from Victoria, BC. It's a great surf spot for Wolf, it's got great hiking and beaches and a concentration of restaurants in Tofino-town. The timing of this year's trip didn't let us (well, at least me) sign off completely, so it ended up being a working vacation.  Still great to get away.  As it turns out, even after several visits there are plenty of new discoveries still to be made in Tofino.
We did a great hike out to a plane crash site near Radar Hill, where a WW II-era plane had crashed in 1945.  Twelve people survived. Rather than try to remove the wreckage from this remote site, the military opted to remove all the critical equipment and munitions and left the shell of the plane where it rested.  There's an interesting write up, including a historical account of what happened on the day of the crash, here.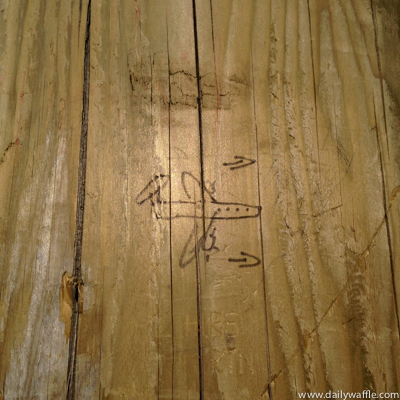 There's no well-marked trailhead for this one, just this drawing on a utility pole and some trail marker flags.  The trail itself can be pretty boggy if it's rained, so wear your wellies and be prepared for some mud. The trail is decently marked if you're a hiker in the know or with someone who is, otherwise, be careful.
There's an abandoned building on the way out to the site. Not. Creepy. At. All.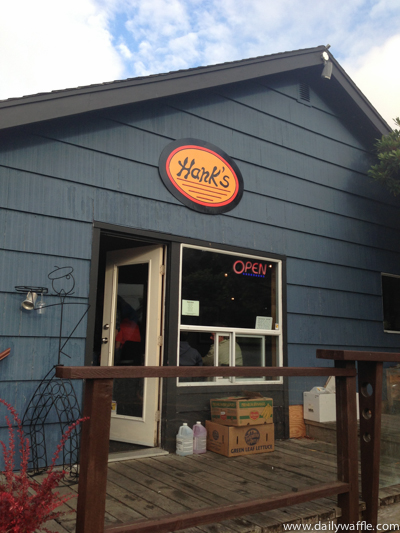 Another new discovery this trip: Hank's.  Coming out of the pass, you hit a junction, turn right and you'll head to Tofino.  Turn left and you'll drive into Ucluelet, a town popular with boaters. For a long time, Norwood's seemed to be the only restaurant you heard much about in Ucluelet. But now, there's Hank's.
Last summer, Clark, the chef at Hank's, was doing a barbecue pop up several nights a week at the Cynamoka Coffee House, calling it Cyn at Night. We had some great 'cue and were excited to hear they were looking for a more permanent spot, possibly in Tofino.  As it turns out, they opened up shop in Ucluelet in a cozy little house and the barbecue is as good as ever with a beer and wine list to match. We ate there twice in five days.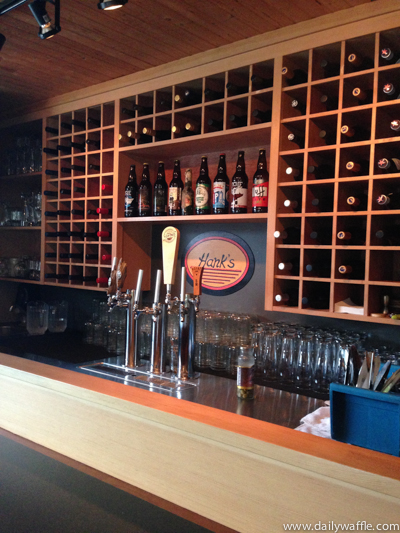 As you walk in, you're facing the bar.  A nice spot to sit and have a beer, while you wait for your table.
The chalkboard menu.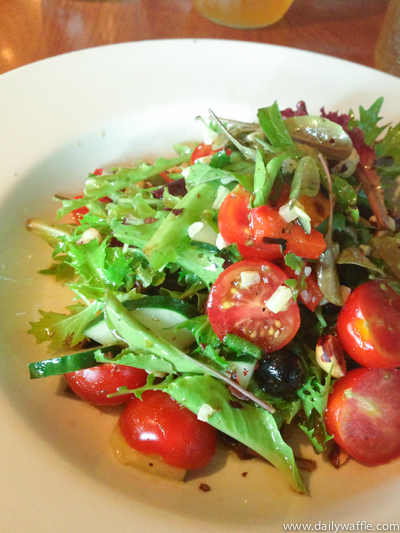 Tuesday is market day for the kitchen team, and while Hank's is closed, they're picking up meats and seafood and hitting farms across Vancouver Island for fresh ingredients. This Fresh Island salad featured local greens, cucumber, cherry tomatoes, hazelnuts, blueberries and parm with a simple red wine vinaigrette.
Another day, the rocket salad had cherry tomatoes, cucumber, blackberries, hazelnuts and roasted corn.
The mains aren't skimpy.  One night was brisket for me, another night, the ribs.  Your protein comes with beans, potato salad and a slice of bread. The second go round, it was a nice hunk of grilled Texas toast.
They also do a couple of desserts — don't miss the key lime pie.
Hank's
1576 Imperial Lane
Ucluelet, BC
250.726.2225
Dinner 5 p.m. til late. Closed Tuesday. Reservations Recommended.