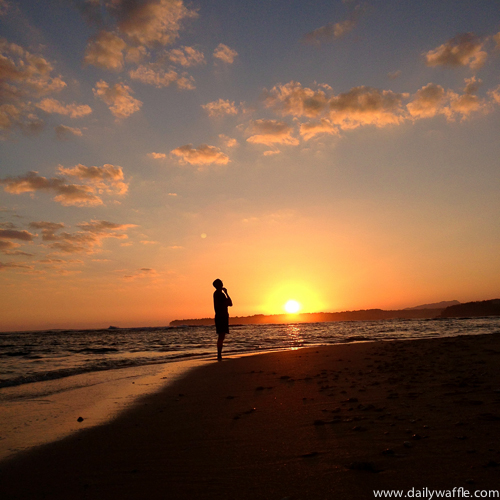 Vacation is usually a chance to get away from it all and let someone else do the cooking. But on Kaua'i, the Garden Isle, that's only half true for me. If I've only got a week, I want to soak up the sunshine, slurp down some saimin and savor the sweetness of pineapple, papaya and mango.
None of that requires a kitchen, but once you've been to one of the farmers markets on the island, you'll want one.  For our last two escapes to sunshine, we've stayed in a little vacation cottage steps away from the beach with a little deck and a hammock slung between two palms.  And a kitchen.
Last week, you might have seen the TSA announced plans to allow small knives on planes. My first reaction was, "What? I can't take a full bottle of shampoo in a carry-on, but I can have a knife?"  Then looking in the kitchen of our little cottage, I thought, well, with the way most vacation knives are, it might not be such a bad idea.
You know vacation knives. The mismatched set that may or may not live in a block, used by so many people and put in the dishwasher so many times (oh, the horror!), some of them are hardly sharper than a butter knife. The cottage's small kitchen, complete with vacation knives, lets us stock up at the Hanalei Farmers Market on Saturday and eat local.
 Saturday, 9:30 SHARP.
 Rambutans
2 bucks worth of ginger!
So what was the haul? A fresh bag-o-salad, $5 at the Hanalei farmers market, lasted the two of us three meals and included tat soi, mizuna, green leaf and some seriously potent red frill mustard greens. Whoooo-damn, after awhile a bite of those mustards was like eating a spoonful of Chinese hot mustard. Po. Tent. I topped a pile of greens with Kaua'i Kunana Dairy Feta Mo Betta goat cheese (their lilikoi chevre is amazing as well), strawberries (ok, those are from the mainland) and dressed it with fresh tangelo juice, salt and pepper.  Nope, no oil in that dressing. Vacation cooking, remember? Someone needs to invent travel size olive oil.
Some other items we picked up at the farmers market: gnarled Japanese cucumber, tomatoes (in March, I love the tropics!), avocados, green onions and locally grown oranges and tangelos. You forget the earthy taste of a homegrown orange when you have to buy them at the grocery store. Cocktails were a given, so we also picked up some limes, which were bigger and  more sour than the Persian limes we get from Mexico.
Pretty pit. Seriously, forget the beaches and balmy weather, the avocados alone will make you want to move to Hawaii. Still trying to figure out the variety on this one.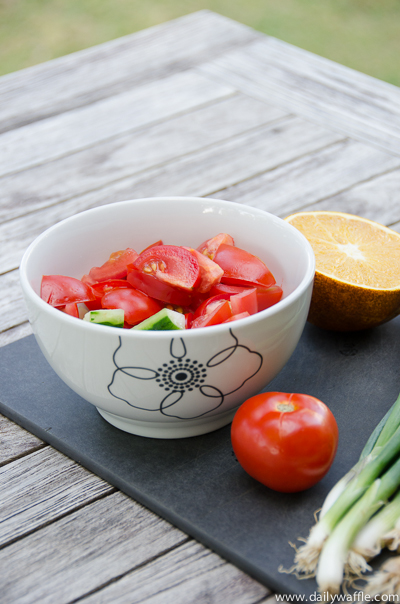 The thing is, most of this you can't take home to the mainland, so you may as well get your fill while you're in the Islands. If you're not staying up on the North Shore, there are a number of public and private markets during the week, including one at Kauai Community College on Saturday in Puhi, which is also supposed to be great. Kauai Sunshine Markets are listed here.

More to come from Kaua'i.