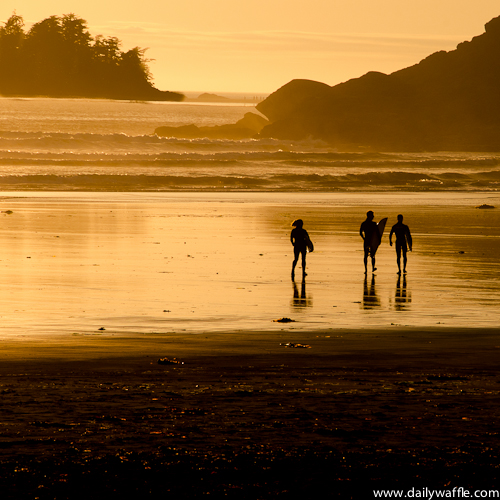 Summer vacation is a bit of misnomer if you live in the Pacific Northwest. Summer is when it's finally sunny and beautiful here, so you want to stay home and soak it up, rather than leave it behind. The last couple of years we've kept our vacations close to home, exploring other parts of the Pacific Northwest, but we've taken them either too early or too late to get a strong dose of sunshine, but this year, we hit it just right.
We're just back from a glorious week in Tofino, British Columbia, a little beach town on the edge of Vancouver Island near Pacific Rim National Park.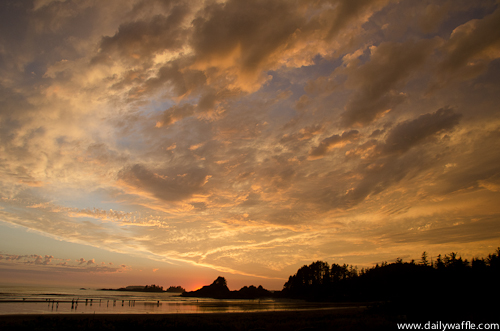 Tofino, named for a Spanish rear admiral and hydrographer, is surf central. In winter, it's a storm watchers paradise. We came in on a Saturday, after a ferry ride through the San Juans and a four hour drive across Vancouver Island. As we drove through the valley, you could see fog just creeping over the hill (uh-oh) and it was raining when we hit town. But the clouds passed and then Mother Nature delivered a gorgeous sunset that night and virtually every one thereafter.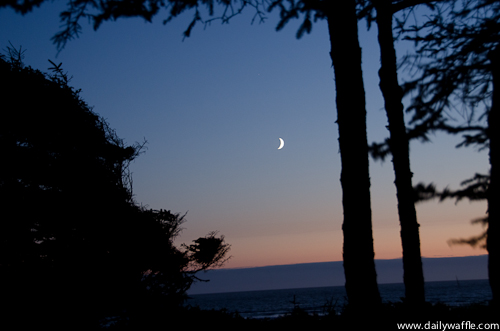 Sunset and then moonset over Cox Bay.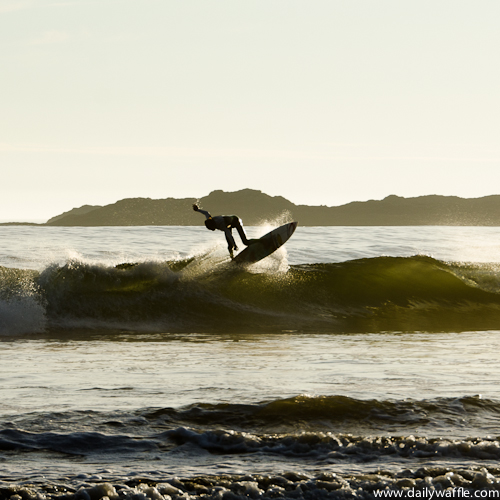 Where the locals surf.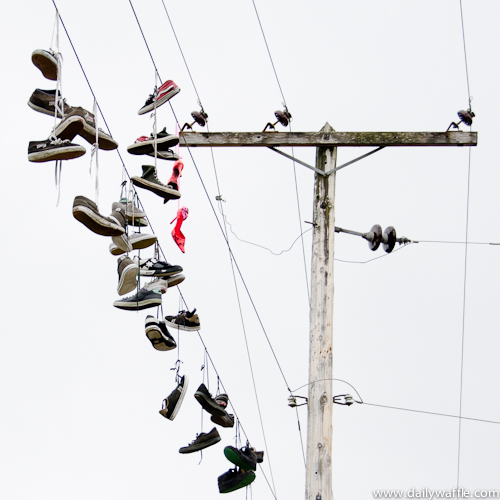 Where satin heels belong.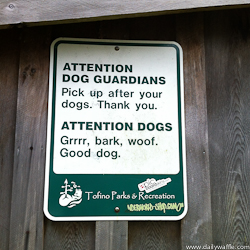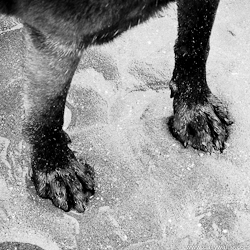 One of the great things about Tofino is how dog friendly it is. Dogs are allowed on the beaches and the Long Beach Lodge Resort offers dog friendly accommodations, which means it's a vacation for both us and H.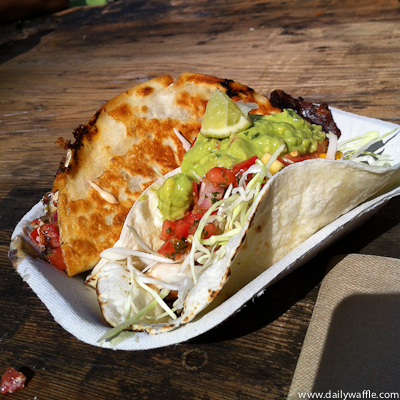 So what about the food? This was our second trip to Tofino. Last summer, I wrote about our food adventures at Spotted Bear and Tacofino. Both still hold up to last summer's good experiences. If it was ever a secret (not really), the cat is really out of the bag now on Tacofino. Though it has since expanded in Vancouver with two trucks and a new commissary, prices have stayed the same and the chocolate diablo cookies are as popular as ever.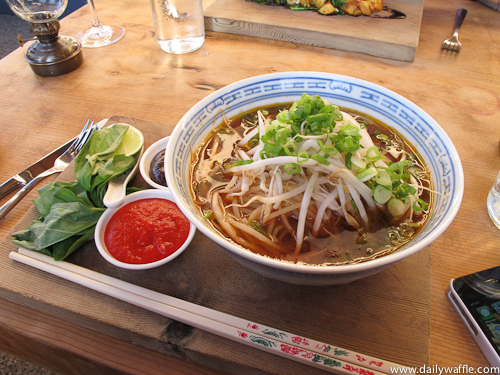 Spotted Bear's menu emphasizes local seafood and is less focused on comfort food dishes than last year (we were sad to see the shepherd's pie is gone). But the pho is still on there, so this time I had to try it. It's not a traditional pho in either its composition or its price. The broth is super rich with well browned flavors, but you won't get the nuance of star anise from it. And where the traditional uses beef, Spotted Bear's version features smoked albacore and pork and shrimp meatballs. Still, it's a brave choice and probably the only place you can get something resembling pho for 100 miles.
More to come from Tofino.