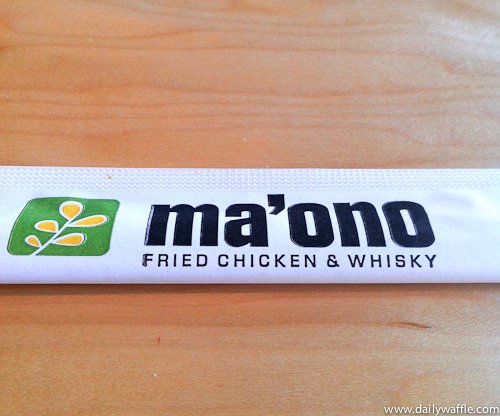 The fried chicken is the main attraction at Ma'ono Fried Chicken and Whisky in West Seattle and with good reason. It's some goooood chicken. Not just when it's hot, but even the next day cold. I'm convinced anyone who says the fried chicken was greasy or not worth it (I'm looking at you Yelp reviews) is just trying to keep more for themselves. But let's take our time, shall we? We'll get to the chicken, don't worry.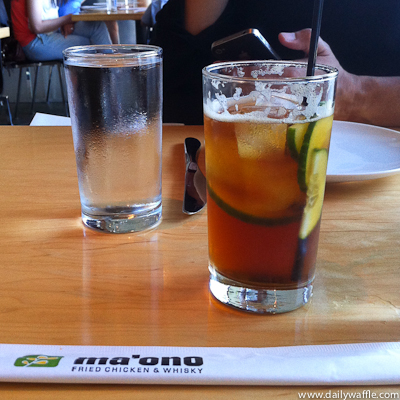 A long list of whisky is one of Ma'ono's draws, but on this hot summer night, I had a Pimms #1 Cup.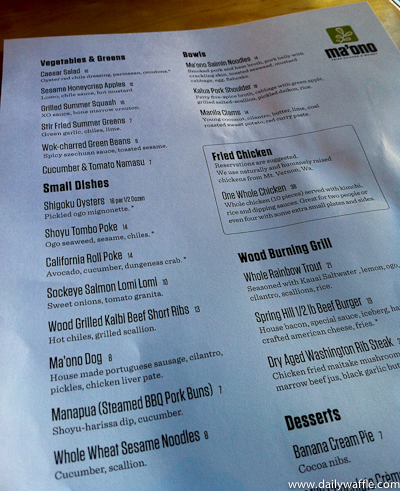 Well, I know we already pre-ordered the chicken (and yes, you must pre-order it) but let's look at the rest of the menu. This is one of the downsides of visiting as just a two-some…we had to skip the saimin and the kalua pork. Luckily the saimin is on the brunch menu and the kalua pig shows up in a potsticker. Dishes for another time.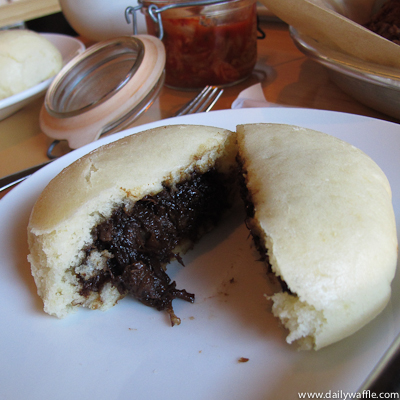 The manapua isn't the char siu variety you're probably used to – it's hoisin-sauced shredded pork enveloped in a steamed bun. Perfectly good, just not life-changing.

Here's what you came to see – the fried chicken. It really is all it's cracked up to be. The chicken is tender and juicy, the breading is well seasoned and delicious. And it's no problem to have leftovers, because it's just as good cold the next day. The Seattle Met said they only do 30 birds a night, so pre-order it when you make your reservation. Some things shouldn't be left to chance.
But going with the Hawaiian theme, is it really Hawaiian fried chicken? No, not really. But knowing the chef/owner has roots in Kaua'i, I sure wouldn't mind (hint, hint) if Ma'ono took a crack at truly island-style fried chicken. You know that really gingery one, that's then coated in seasoned flour and fried up? Yeah, that one.

Along with the chicken, you get two sauces — a gochujang-based one and a Chinese mustard, but honestly I don't think it needed it. We were more than content to eat the chicken straight.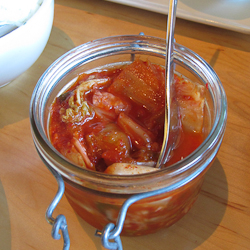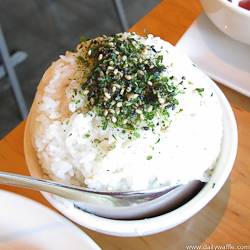 Rice and kim chi on the side.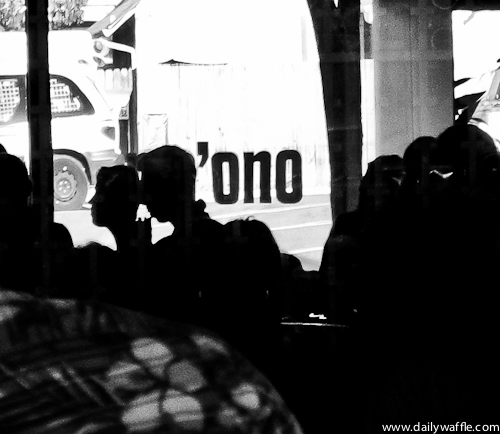 The verdict? Ono.
Ma'ono Fried Chicken & Whisky
4437 California Ave SW
Seattle, WA 98116
206-935-1075