Out with the Old, In With the New: Ancho Creamed Corn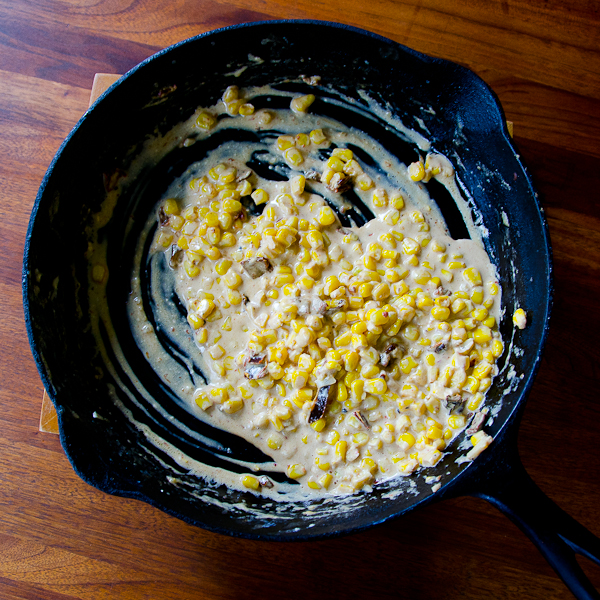 This year we had a smaller crew together for Thanksgiving, so I pretty much scaled everything back so that we'd end up with a manageable amount of leftovers (read: a lot of stuffing and only a little of everything else!). In the end, our regular corn pudding was crossed off the list entirely. I even thought I might buck tradition and sub in Ancho Creamed Corn from Lisa Fain's Homesick Texan Cookbook
, but that didn't happen either…until Saturday.
The old corn pudding might be off the menu for awhile. This creamed corn has a little smokiness from the chile and a nice tang from the cream cheese. Though I made mine with frozen corn, I can see this being an amazing summer side dish alongside some ribs and brisket. And if you're not into the tang of the cream cheese, you could sub mascarpone. So what about a recipe? Well, this is one of the recipes that's unique to the book and I'm respecting that. I've said it before, but really, go seek out this book!
What was new on your Thanksgiving table this year?