Holiday Entertaining: Mini Parmesan Popovers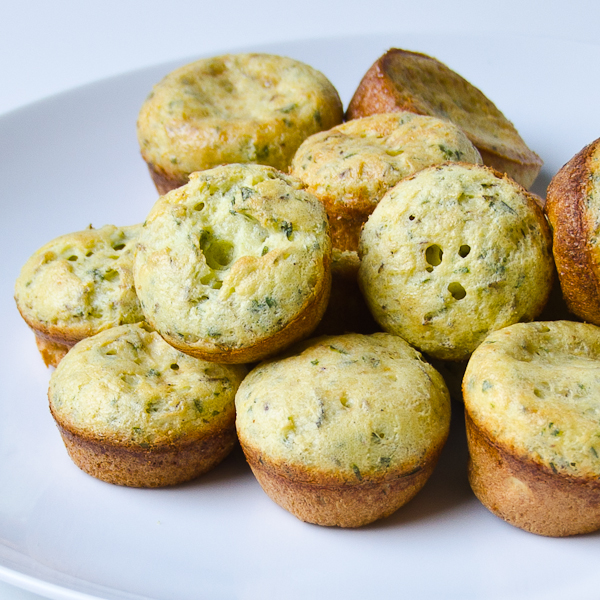 It's hard to resist things that are mini — Mini M&Ms, mini cupcakes, mini doughnuts, Mini Coopers. You can add these mini parmesan popovers to that list. Perfect for holiday get togethers, they're fast and easy to make — you just whirl up the ingredients in a blender and bake in a well-greased mini muffin pan. That's it! The original recipe calls for herbes de Provence, but if you don't have it, dried thyme works just as well.
I originally made these as a potential entry in Giada de Laurentiis' Let's Get Cooking Photo Contest, but instead went with another great two-bite appetizer option — mini turkey meatballs. If you're game, check out the photo and help me out with a vote…voting goes until December 2.
Incidentally, the New York Times has an interesting write up on the mini phenomenon here.

RECIPE: Parmesan Popovers