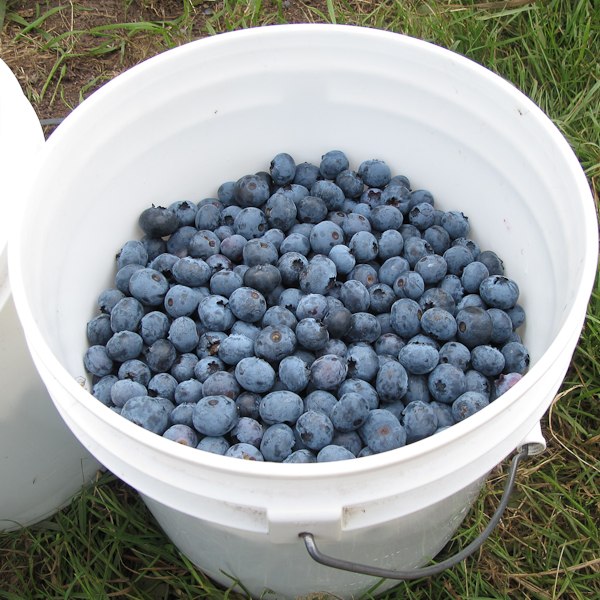 It was a perfect morning for picking blueberries, mid 50's with a light fog blanketing the fields. Just as I rounded the corner to go down the row to pick my first berries of the season at MountainView Blueberry Farm yesterday, a little boy yelled, "Jackpot!" I knew it was going to be a good day.
One of the highlights of a Seattle summer is u-pick blueberries. And picking Bluecrops, well, once you get going, picking these berries is addictive. They're big and sweet and the plunk, plunk, plunk as they hit the bottom of the bucket just sounds like summer. I filled two buckets, for about 12 lbs of berries, in an hour and a half. And even still, walking up to the check out, I thought, is this going to be enough? Should I go back out? They're that good.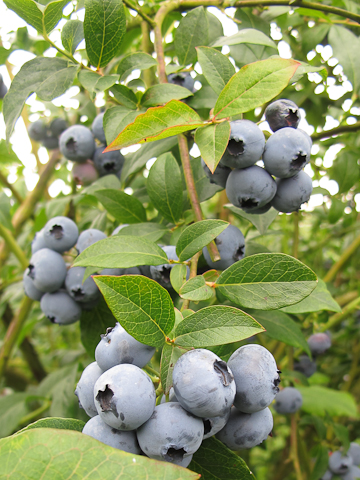 Considering the fact that I still have a couple of large bags in the freezer from last season, I stopped myself. This is my third summer picking at MountainView. While there are other blueberry farms closer to home, it's worth the drive. They update their Web site and Facebook daily during the picking season with updates on the varieties being picked that day. The Bluecrops are my favorite, but they also grow varieties including Concord, Stanley, Rancocca and Blue Ray. This year's rate, same as last year, $1.80 per pound.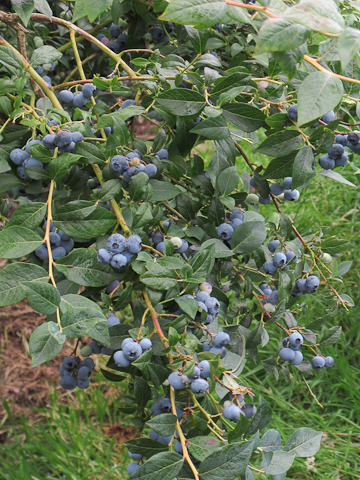 MountainView Blueberry Farm
7617 E. Lowell-Larimer Rd.
Snohomish, WA 98296
Tuesday-Sunday: 8 a.m. – 5 p.m.
Check site for updates